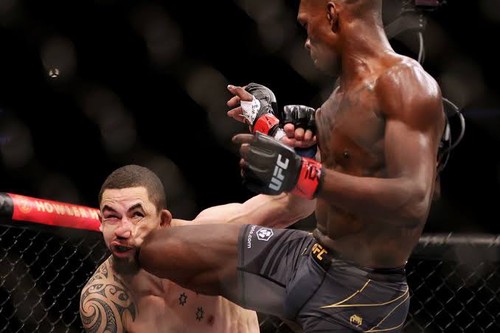 Israel adesanya and Robert Whittaker early this morning clashed with one another in what has been tag the best fight of middleweight title with the two best fighters in the division squaring up against another. Whiteaker who had previously dominated the division had nothing to lose was fighting toe to toe with his opponent and both fighters left their fate in the hands of the judges after 5 rounds of fight unlike in their previous fight where Adesanya won with a knock out.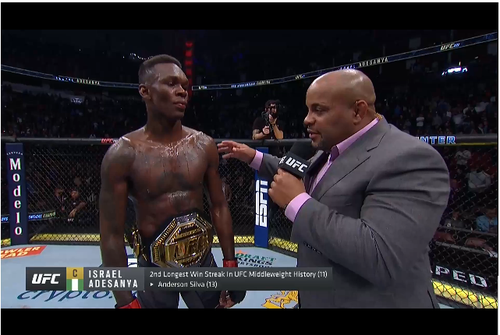 The call by the judges in unanimous decision was (48-47, 48-47, 49-46) for Adesanya and Whittaker.
Adesanya had numerous opportunities to kick his opponent which at the end proved to be the difference in the bout. He chopped Robert Whittaker on the legs often to close the distance between them but with a 7-inches advantage, Adesanya had to hang back and get more points b inflicting more pains on the former champion legs.
After the fight, Whittaker felt he won the fight but admitted to the judge decision. His inability to do much offensively was his undoing. Blachowicz who happened to be the only fighter to have defeated Adesanya won by getting him down and hold him there. Whittaker got more punches and takedown while Adesanya go more leg kicks.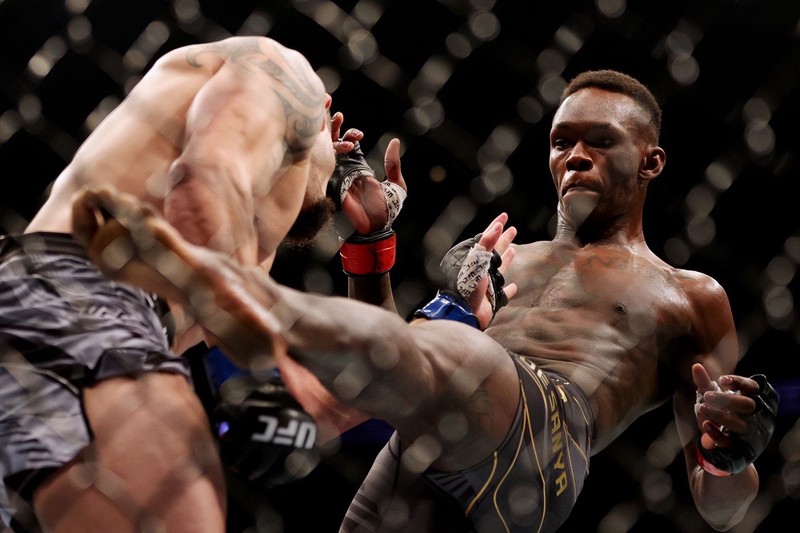 Whittaker had a good plan and didn't have to change it. Despite working very hard to takedown Adesanya on some few occasions but the former world champion couldn't make anything out of it as his opponent always slip out of danger. With both fighters having the same style of fight, the reigning champion was a bit better off.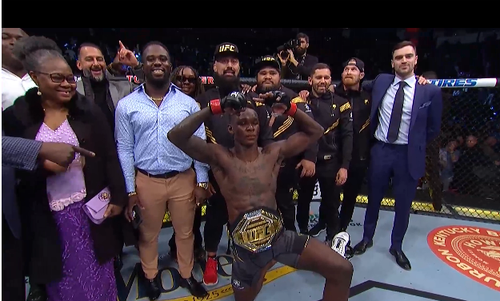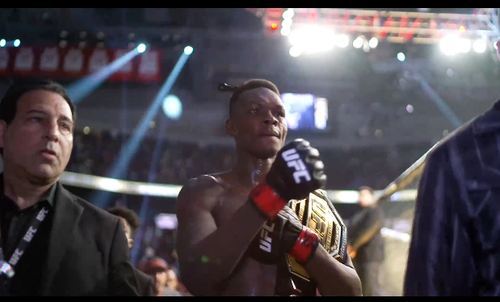 Whittaker was quoted as saying after the match "We're the two best in the world, we know this, he knows this." and was pleased with his performance. Israel Adesanya had some words after the win. "He had nothing to lose. But, like I said, I'm the champ, you have to come and get it."