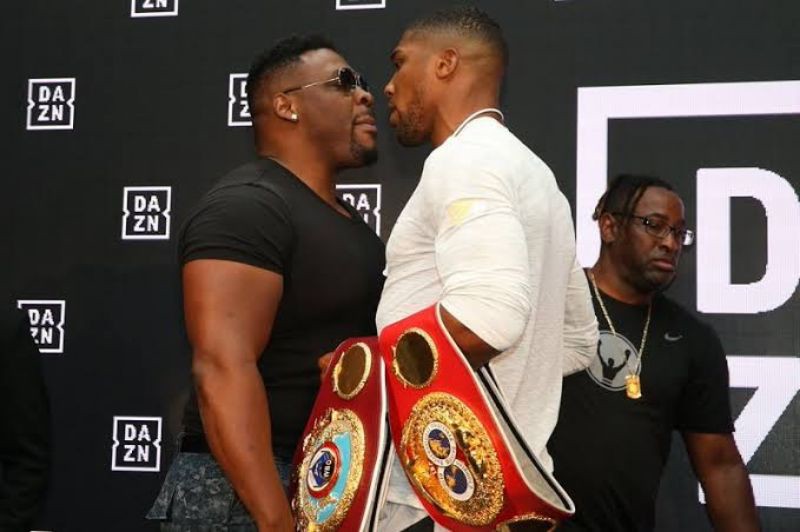 The boxing world will witness a big fight once again come June when British Anthony Joshua will be in ring with American Jarrel Miller in New York in what looks like a big game for Jarrel Miller and big upset match for Anthony Joshua.
Anthony Joshua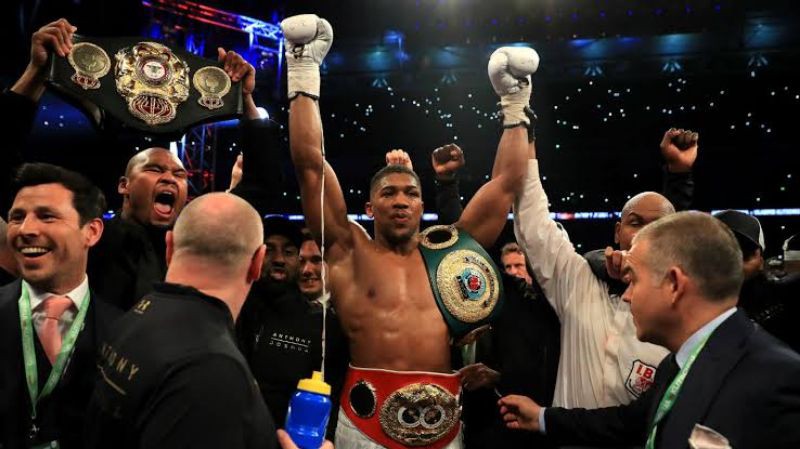 Is a 30 years Nigeria born British citizen standing at a height of 6'6'' and resident in united Kingdom will be waiting to enter the ring since his last fight in September, 2018 and his promoters has been screening fight proposal for undefeated , unified heavyweight champion who has three of the four major championships in boxing. He is not a new face in the boxing ring
Jarrell Miller
Miller weighs a whooping 300 pounds at a height of 6.4' is his last three fight and that has got him his name 'Big Baby''. Miller is familiar with New York cultures as a born and brought up on the city from Brooklyn and fighting Joshua before the home fans will be a big boxing arena to both Miller; to prove a point and Joshua; to defend his title. The name Miller is becoming popular in the heavy weight division as his promoter starts to link the boxer with some top stars having being the boxing scene for many years now.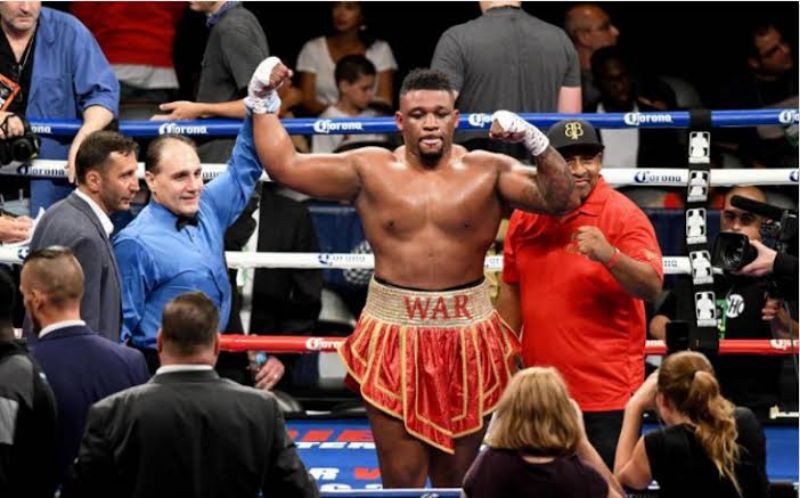 The 30 years old Miller is still very much young considering that heavy weight fighters compete at their peak in their 40's but by standard he is very young for heavyweight fights and will have to keep winning matches in the elite class for years to come to break into the heavyweight category. With 24 professional fight, Miller has being victorious in 23 fights, no lose and a draw (23-0-1) of which 20 of those win were from KOs. That singular draw was his fifth Pro fight with Joey Dawejko in his early career in 2013 due to two point deduction as a result of pushing.
Miller in his career is yet to square it up with a top star in the ring and his win over heavyweight Johann Duhaupas and Gerald Washington was far from convincing. His strongest point is his body movement and always likes to be on the inside. He is quick, agile and can throw punches from more angles than expected but his weaknesses lays his inability to defend and maybe he is also searching for a KO and his weight may turn out to be his night mare.
Conclusion
This fight when it eventually happens will be a big one for Miller to boost his record as there is nothing confidential about him that will make anybody give him a chance to win even though many will be looking out for an upset in the match but chances are that Anthony Joshua will blow pass Miller very easily. I'm not saying this upset is impossible but there is no evidence to show that it is likely to happen.
Thanks for reading