This weekend Anthony Smith steps into the Octagon with the most formidable Light Heavyweight of all time, Jon Jones. Not many are giving him a chance, however, what is Smith's path to a shock win?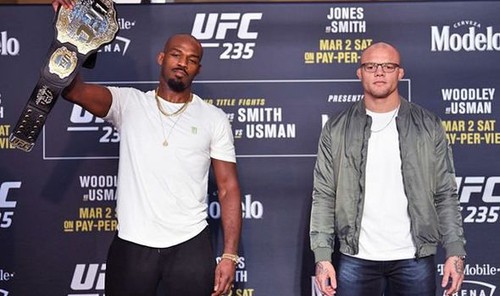 Caveat
I fully expect Jon Jones to run through Anthony Smith tonight. Jones looks like a man eager to make up for lost time. He seems focussed and I heard him say he wants to fight 4 times this year.
Changing landscape
Another thing that should keep Jones on his toes is the changing landscape at 205. Jones is in the driver seat however there is a growing crop of hungry young fighters in his rearview mirror.
As well as Smith, there are others like Thiago Santos and Luke Rockhold stepping up from middleweight to contend at 205.
There is Corey Anderson, Dominick Reyes and probably most formidably Johnny Walker lurking.
If Jones is able to run through the new generation of Light Heavyweights like he ran through his generation (DC, Gus, Glover, Bader) and the previous generation (Shogun, Rampage, Evans, Machida, Belfort) it would difficult to see another fighter that has so utterly dominated their weight-class.
All that said, it is worth exploring what is Smiths best routes to victory.
Show no respect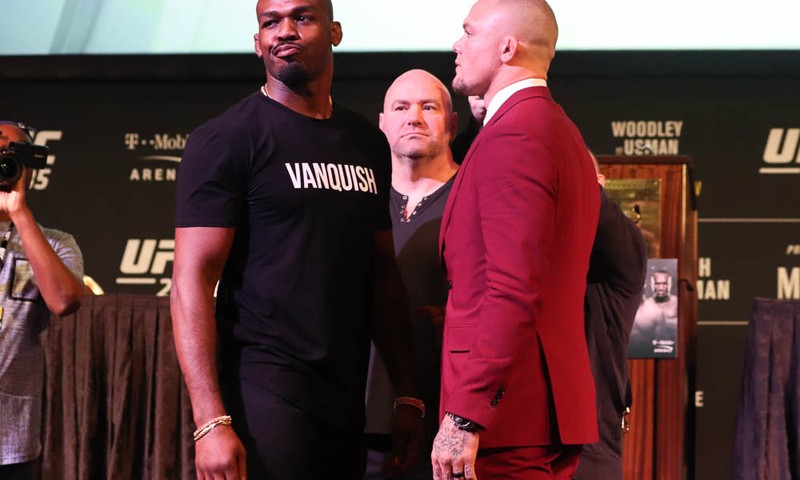 Jones is a master at controlling the distance on the feet. He is also a calculating and cerebral fighter. His last two fights were rematches, against Cormier and Gustafsson and we could see him thinking through a well-plotted out gameplan.
The likelihood is that Jones will have game planned for Smith. I believe Jones when he says he has taken Smith seriously. I also believe Jones will want to plot his path to victory.
Smith cannot allow this.
He has to show Jones zero respect. He needs to close the kicking range, get into boxing range and put hands on Jones. Even if he eats a few to do so.
Smith says Jones is the better martial artist however he's the better fighter. He needs to win enough skirmish early and attempt to bruise Jones' ego and draw him into a fight.
He may not win a brawl with Jones however his chances improve greatly if he can get Jones out of his construct.
Keep it standing
Smith needs to keep the fight on the feet for as long as possible. Jones is a monster on the mat. He also has probably the most vicious ground-and-pound of any fighter.
Robert Whittaker has shown the blueprint of how a naturally smaller fighter can through technique and tenacious thwart elite wrestlers takedown attempts and keep it standing.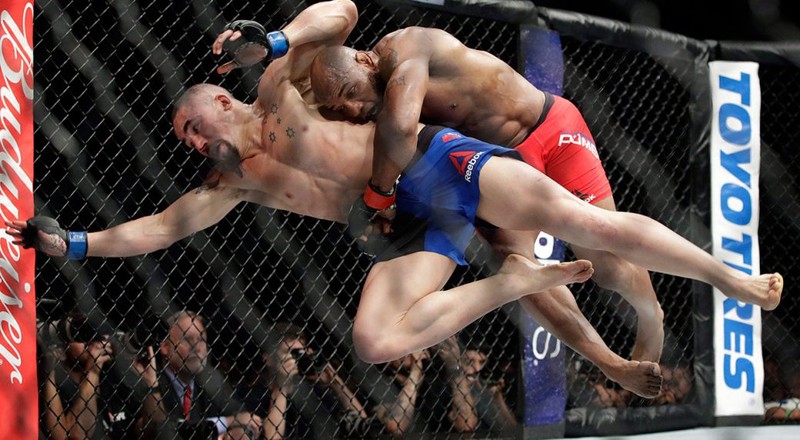 Smith needs to punish any failed attempts by catching Jones with elbows and strikes on the break.
I'd go one step further. Smith should do the unexpected and fake the takedown on Jones in order to close the gap and get into punching range. I saw Al Iaquinta do this successfully against Kevin Lee. A similar approach by Smith could catch Jones off-guard.
Blitz and use speed
Being a former middleweight, Smith so not only have the speed advantage over Jones but should be used to dealing with faster attacks. He must use this to his advantage.
He must use his speed to blitz and get in on Jones. He must also use his speed to evade Jones. Make him miss. Make him chase. Get him frustrated. This is something Gustafsson was able to do successfully in his first fight with Jones.
Precedent
In many ways, Smith needs to give Jones flashbacks of the first Gustafsson fight. Make it a fight, make it brutal.
Smith should draw inspiration from the success of Robert Whittaker. Whittaker went from a top 10-15 welterweight to undoubtedly the number one middleweight in the world, defying the odds to defeat some of the best fighters in the division.
Kelvin Gastelum has made a similar trajectory from welterweight to middleweight.
Comfort zone
Smith should also draw from the fact that Jones has only fought 5 different men in the last (almost) six years. Could he be in a comfort zone?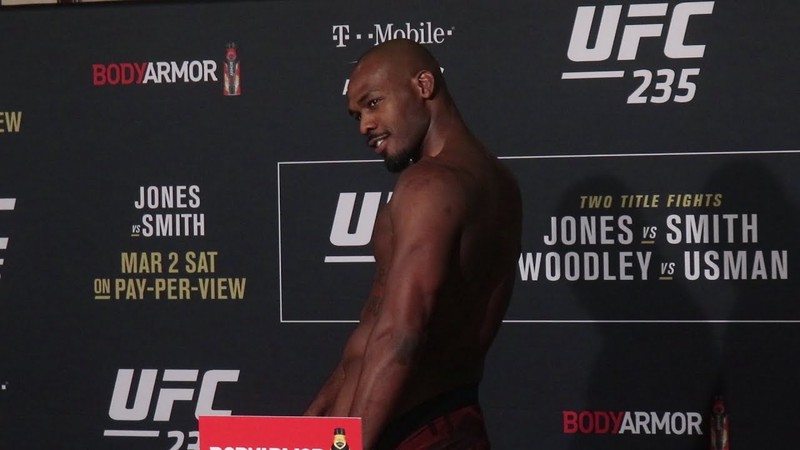 Also, Jones is used to being the young lion. He has never thought a fighter younger than him since he has been in the UFC.
Smith is the young lion in this fight. He needs to make Jones feel that in the has Octagon. Easier said than done as Jones is still only 31, however, if he can the aggressor, if he can unsettle Jones, we could see an upset.
Unlikely but you never know...