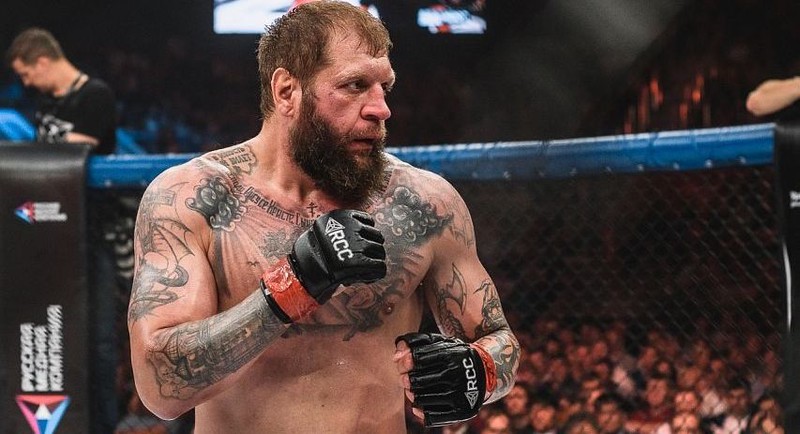 Alexander Emelyanenko planned to enter the ring on December 15 as part of the RCC5: Russian Cagefighting Championship in Yekaterinburg. Russian combatant had to fight with the Brazilian Francimar Barosso.
The RCC press service reported that our combatant had recovered from the previous fight (we recall a draw in Emelianenko's fight with Tony Johnson in August of this year) and is preparing for a new fight.
However, the other day it became known that Emelyanenko would not come to the ring of the RCC5: the athlete had to abandon the bout because of the recurrence of the old elbow joint injury. This was reported by the press service of the promotion. According to the Sport Express portal, the martial artist hoped to the last that the elbow damage would not be felt. But alas.
Now Barosso's rival will be another Russian fighter, Mikhail Mokhnatkin, informs the RCC. In the Russian ranking, he is on the 13th line, behind the Emelianenko by six positions.
How long Alexander has failed is not yet known. RCC promoter Nikolai Klimenko hopes that Emelianenko will be able to perform at the next tournament (RCC6). But in order to talk about it with confidence, you need to wait for the conclusion of the doctors. In the meantime, the fighter will have to be treated and rehabilitated.