News of my fellow countrymen conquering the world of MMA.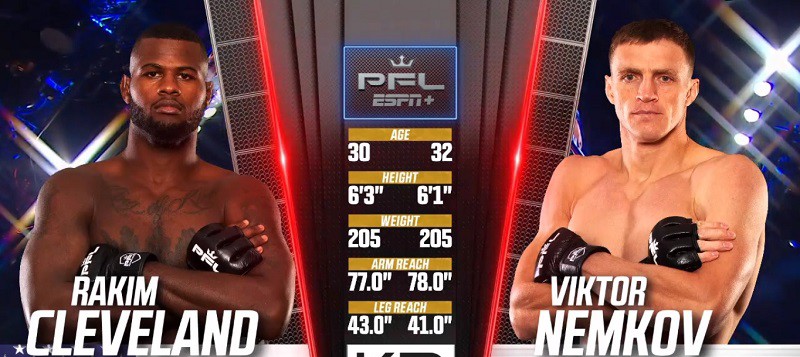 Fighter team Fedor Emelianenko "Fedor Team" and the Oleksandr Nevsky club Viktor Nemkov held a debut match in the promotion of PFL. The fight took place in New York. The rival of my countryman was the аmerican Rakim Cleveland.

According to the results of 3 rounds, the Russian athlete showed a good advantage over his opponent - both in the rack and on the ground.

In the first five minutes, Nemkov confidently led the fight, controlled his opponent, and in some moments was very close to the early termination of the fight due to the anaconda chowk choking techniques, but Cleveland managed to withstand the onslaught of the Russian.
The second round turned out to be less successful for Nemkov: our fighter began to experience problems approaching his opponent, occasionally missing counter blows from Rakim. There was a moment when the American had an accurate left-handed direct hit, after which Victor was on the floor. But the Russian immediately stood up and continued to fight, imposing his pace.
In the third five-minute period, Nemkov developed his success by passing at the feet of an American. On the floor and at the net for almost 2.5 minutes, Cleveland could not oppose anything to the Russians. True, there was an episode when Rakim threw a guillotine, but Nemkov skillfully threw it off and brought the duel to a judicial decision. The judges unanimously gave the victory to the Russian fighter.