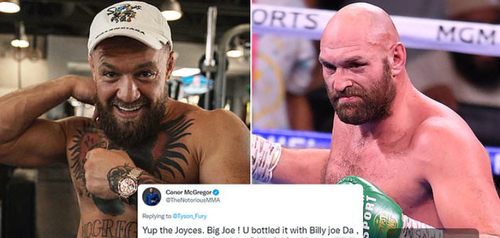 UFC star Conor Mc Gregor has fired some shots at Heavy Weight boxing champion Tyson Fury. The statements from Gregor came after Fury posts on his social media suggested he praised Conor's arch-rival Khabib.
From Fury's post, the British boxer insisted that he was impressed with the attitude of Khabib. According to his ideas, Khabib was a tough MMA fighter who rose to be a great and left when his praises were still high.
Highlighting that was the stuff of a champion.
Conor's reply
The Notorious MMA (Conor Mc Gregor) is currently enjoying a gun holiday time in the Bahamas. Nonetheless, that was not set to stop him from earning his view concerning Fury's statement.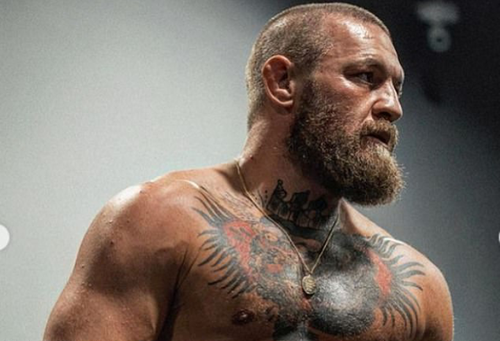 As a reply, MC Gregor referred to the issue between Canelo Alvarez and the Saunders. Insisting Tyson Fury was a bottler.
The issue
After the bout between Canelo Alvarez and Saunders, the victorious party was Alvarez. Hence, after the bout, their father Tom Saunders made a move towards his son in the ring. However, he was immediately stopped by police officials.
Which did not exactly go well with the Saunders supporters. On his part, Fury has had a friend in the Saunders family, hence his presence. But instead of getting physically involved, Fury was seen shouting from the sidelines.
Conclusion
It remains to see if Fury would make another statement concerning Conor's reply. But for now, it remains with Conor throwing shades back at the British heavyweight boxer.
Article Writer ✏️ Ordu Daniel