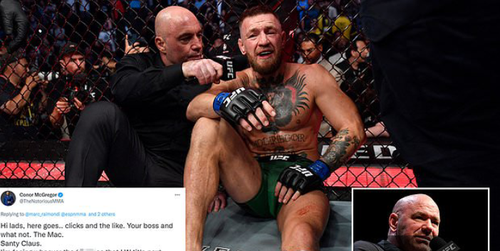 Conor Mc Gregor has not been in the best of form for his last three battles. However, the UFC star has insisted he would be battling for the 155-pound challenge on his next presence in the Octagon.
In his last three fights, he the Irish man has gone on to lose against all his opponents. Yet, that does not seem to be dampening his morale. Conor is ready to give his all once again.
Mc Gregor's injury
For three months now, Mc Gregor has been sidelined due to a fracture he received on his right leg while battling fellow UFC star Dustin Poirier.
The effect of Mac Gregor's injury
As it stands, Poirier and Oliveira would be up against each other next month in other to battle for the lightweight throne. On the other hand, Justin and Islam have made their claim for the UFC gold shot.
No doubt, Conor looks to be way off the mark in terms of challenging for any crown.
Conor gives his verdict
Although it is looking close to being impossible, due to the current form of many UFC fighters in his division, yet, Conor Mc Gregor has expressed optimism that he would be back on track for a title shot after he recovers fully.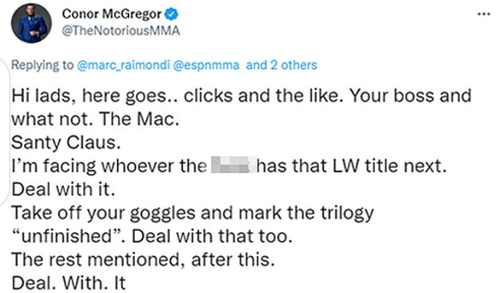 On his Twitter page, he shared this optimism that he would be contesting against whoever has the Lightweight title once he is back.
Conclusion
Clearly, Conor Mc Gregor is showing the stuff of champion as he does to get back to full fitness sooner.
It would be interesting to see how he his performances are once he recovers fully.
Article Writer ✏️ Ordu Daniel