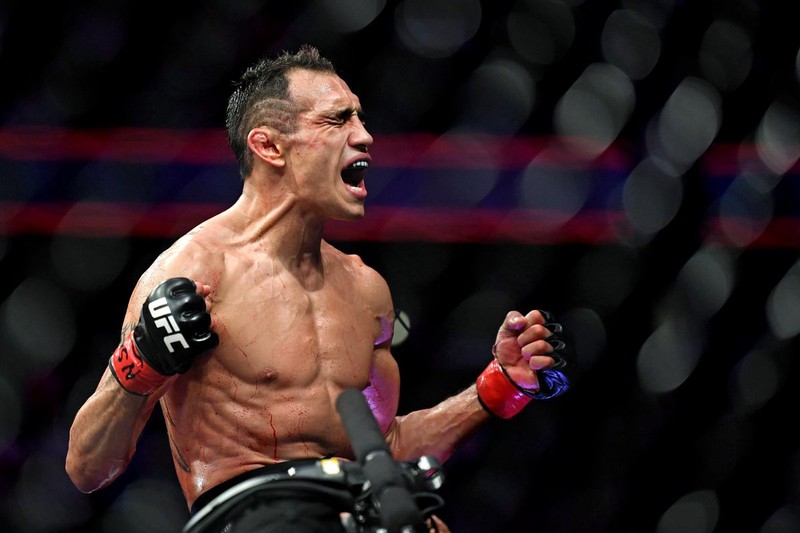 American mixed-style fighter (MMA) Tony Ferguson doubted the possibility of a future match with the current UFC champion, Russian Khabib Nurmagomedov. He spoke about this in a conversation with The Athletic.

"Will we beat? I do not know. This guy got fat. In addition, he has enough to do. The same fight with Conor McGregor. Generally, they are both full of shit. There is a lot of talk - but more and more about all kinds of nonsense, about money. Habib is my debtor. And now he's hiding with daddy, "said the fighter.
At the same time, the fighter admitted that, despite his attacks, he wishes only McGregor and Nurmagomedov success.
"I hope they are safe now, and their relatives are doing well," the American said.
UFC 249 tournament in the United States was canceled due to the coronavirus epidemic. Initially, the duel between Ferguson and Khabib Nurmagomedov was supposed to be held on April 18 in New York. On April 1, a Russian fighter announced that he would not be able to attend the duel due to quarantine against the backdrop of the coronavirus epidemic. This was the fifth attempt to bring them together in the octagon. Instead of Habib, UFC executives identified Justin Gatgi as Ferguson's new rival.
UFC President Dana White later announced that Ferguson and Gatzy will be able to challenge the interim champion title in the May 9 league tournament on what is known as the Fight Island.
In turn, Nurmagomedov wrote on his social networks that his fight with Ferguson will take place in September .
The 36-year-old Ferguson has 25 wins out of 28, and he received three single defeats in battles until 2012. The 31-year-old Nurmagomedov has 28 victories and not a single defeat in mixed martial arts.