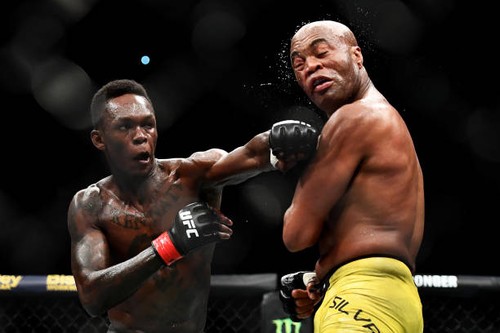 Nigerian-New Zealander, Israel Adesanya defeated his opponent from Brazil, former UFC champion, Anderson Silva with a 29-28, 30-27 and 30-27 unanimous scored to continue his impressive winning run of 5 straight UFC win in less than a year.
---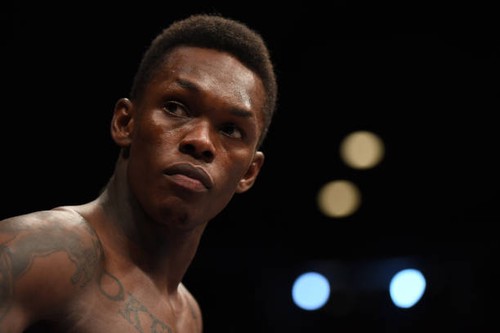 Israel Adesanya;
The Nigerian-born New Zealander made his mixed martial arts(MMA) debut in 2012, and he has never looked back since, winning 11 straight bouts, a feat that got Ultimate Fighting Championship(UFC) come calling, and he was signed up late in 2017. Adesanya had since won 4 straight UFC fights; a debut TKO win over Australian Rob Wilkinson at UFC 221, a split decision win over Italian Marvin Vettori at UFC on Fox 29, another unanimous decision win over America's Brad Tavares at The Ultimate Fighter 27 Finale and lastly, a1st-round TKO of another American, Derek Brunson at the UFC 230. His total UFC win stands at 15-0-0 (W-L-D), what outstanding results.
---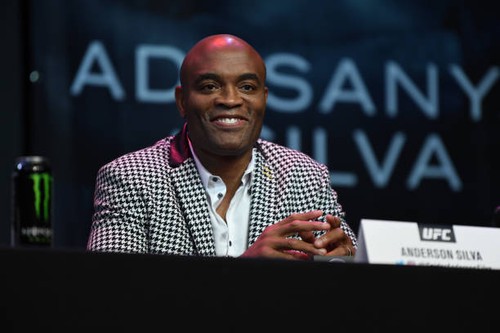 Anderson Da Silva;
The 43-year-old Sao Paulo-born Brazilian is arguably regarded by some pundits as the greatest professional mixed martial artist of all time. The former UFC Middleweight Champion once ruled the sport with the longest title reign of 2,457 days that spanned over 7 years (2006-2013), his reign also includes a 16 consecutive victories, a run that was brought to an end by an American, Christopher James Weidman. Silva lost to Weidman twice in 2013 at the UFC 162 and 168 respectively. Nevertheless, Silva aka The Spider still boasts of an impressive record of 34-8-0 (W-L-D) before Adesanya's bout. Unfortunately, Silvas career took a downward turn since his defeat against Weidman, age seemingly catching up with him, coupled with a 1-year ban from the sport for doping in late 2017. Silvas fight against Adesanya was his 1st in about 2 years.
---
THE BOUT
Adesanya against Silva bout was supposed to be a co-main event contest at the Rod Laver Arena, Melbourne, Australia, but an unexpected injury to the UFC Middleweight Champion, Robert Whittaker meant the main event on the day, Whittaker against Americas Kelvin Gastelum would be cancelled, thus, Adesanya-Silva bout was then made the main event. It was a fight of experience, 43-year-old Silva versus a younger 29-year-old Adesanya, it was the younger fighter that showed and gave more to carry the day. Adesanya landed the bigger punches, faster and showed better stamina, He quickly imposed himself right from the start, and almost connect with a left high kick in the opening round. The former champion, Silva showed why he was once a champion in the 2nd round, more blows that connected cleanly on Adesanya. With the momentum and results going the way of Adesanya, Silva tried to turn the game on its head in the 3rd and final round, but he simply did not have enough in him to do so. Adesanya was unanimously pronounced the rightful winner by the 3 judges 29-28, 30-27 and 30-27, his UFC career record now stands at 16-0-0.
---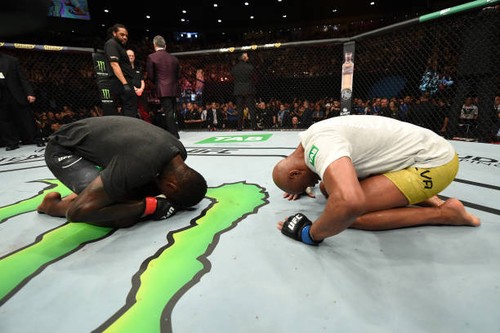 In his remarks, Adesanya acknowledged his vanquisher, Silva, who he referred to as 1 of his idols, he said it's like playing basketball against Michael Jordan. Silva who has now lost 3 of his last 4 bouts was also full of appreciation, especially to God, for another chance to fight at a top level, having been out for about 2 years.
Adesanya is on the right path to challenging for the middleweight title, if he continues in this form and streak, the sky is his limit.
---
All images are from getty images.
Thank you all for taking time out to read, support and comment.