Look for the TLDR stamp if you want to skip this analysis of what happened at UFC 229
For those of you who haven't heard, (?! tho) or for those of you who don't have all the details yet, UFC 229 being called the BIGGEST PPV EVER is a pretty big black eye for the sport that is MMA, and the promotion that is the UFC.
The powerhouse that is the combination of McGregor's charisma and his well above average in ring capabilities has generated a sort of cult brand surrounding Conor. He's perceived to be this unstoppable phenom but unfortunately the reality of his - not to say mediocrity but - lack of any ineffable superhuman traits is slowly catching speed lately, and that is a product of his increasing star power, which holds him more accountable for his actions that are continuously increasing in notoriety (hah).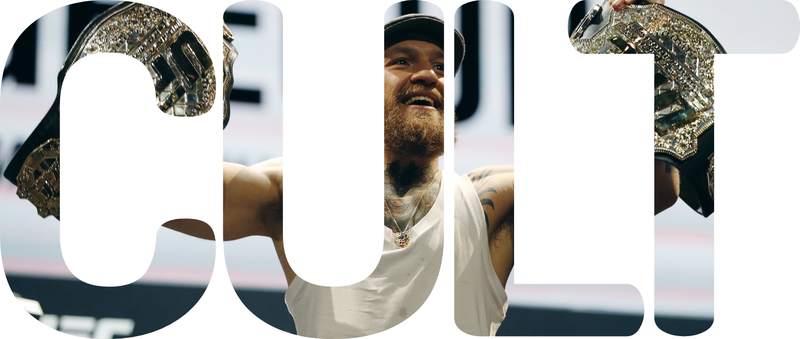 The unstoppable force of this slowly deteriorating cult brand meets its immovable object in Khabib Nurmagomedov, the undefeated, quite intimidating, Dagestani wrestler who, opposite of Conor, does little in self advertisement aside from totally dominating opponents who are weaker in the grappling/wrestling side of MMA (and mostly everyone is weaker at that side of the game, when put against Khabib).
Conor, being someone that is considerably weak and absolutely weaker than Khabib at just that, really just poses the obvious reality where he, human like everyone else and of a diminished cult generated superhuman stardom, loses.
He did.
Shocking.
The fight was beautiful to watch, take nothing else from all the news you've heard thus far. The fight was expected to go to Conor early by striking power, and deviate toward's Khabib's favor the later it got into it. Stand up most likely would go to Conor, and if Khabib can take it to the ground, and there was no apparent reason where he would not, It's all for Khabib there.
Both men however displayed their replete preparation for this fight. Conor's takedown defense and work defending on the ground was commendable. Khabib's ability to use his own style to his advantage while striking was beautiful to see.
But there were one too many factors that McGregor couldn't control about his preparation or the outcome to this fight. It was simply a bad match-up for him, and he has to evolve enough to be able to take this kind of opponent. Such is the sport, nothing new there, and it would've been so beautiful, if that was all we had to take away from the fight.
Unfortunately, the biggest fight in UFC history was more about the two men, and less about the sport they were competing in. The man true to his roots and to his religion in conservative Muslim Khabib Nurmagomedov was another entry to the list of "People Conor McGregor Has Seriously Pissed Off"
TLDR
The man who could not control his anger and keep his composure, antagonized by what is probably the most antagonizing human being in the history of combat sports or sports in general, Khabib, jumped over the cage, jumped off the stage, and into the crowd, trying to attack a member of Conor Mcgregor's team.
To which, Conor Mcgregor also jumps over the cage, gets stopped, is joined at the top of cage by a member of Khabib's team, and then punches said member of Khabib's team. In response, another member of Khabib's team jumps INTO the octagon, (cute lil twist on things just so they're not all just jumping out), and attacks Conor Mcgregor.
You can't do that. No matter why. There's no excuse that can condone it, and there's nothing that the other person could've possibly done that would ever make this OK. The fight was over. The violence that ensued is not refereed, is not commissioned, is not controlled, and absolutely should not be happening.
The barrier between keeping a fight inside the octagon and within MMA rules, and it becoming a matter of personal vendetta, is the only thing that legitimizes MMA as a sport, and it is disgusting to see those lines crossed

With that being said, What happens to the belt?
As we wait to hear how long Nurmagomedov's going to be suspended for, one starts to wonder, Long enough to get stripped? Does it matter how long?
Does Dana want that belt off Khabib in any way? And will he strip him regardless of whatever suspension he gets?
And what if it's out of Dana's hands to begin with, what if Khabib is denied future visas? Suspended for too long? Forbidden to fight by his father?
The division is stacked, and if Khabib does lose his belt, There are too many people who can claim a right either to the belt or to contend for it. And when you could do Conor VS Tony for the belt. I think the fear of Conor losing more star power due to ring rust or being out matched in general calls for the real cash cow that is a Lightweight grand prix.
The top 8 Lightweights right now are:
Tony Ferguson
Conor Mcgregor
Dustin Poirier
Eddie Alvarez
Kevin Lee
Edson Barboza
Justin Gaethje
Anthony Pettis
Or, we get to see Conor VS Tony for the belt, which I personally wouldn't be a fan of, though it makes perfect sense within the ranking hierarchy of the UFC that as its own object makes no sense whatsoever internally.
Or by what would be the most improbable chain of events that ends with Khabib not getting suspended, we get to see Tony VS Khabib, and Conor VS the winner of Nate VS Dustin
As for the sport, it's natural that as it evolves, there will be big mishaps like this with the way that it is managed. As far as trash talk continues to become a prominent factor in self promotion, when self promotion is half of a fighter's relevancy, these things will naturally continue to happen, and it is up to the promotion's managing these talents to dictate the frequency or possibility of such events.