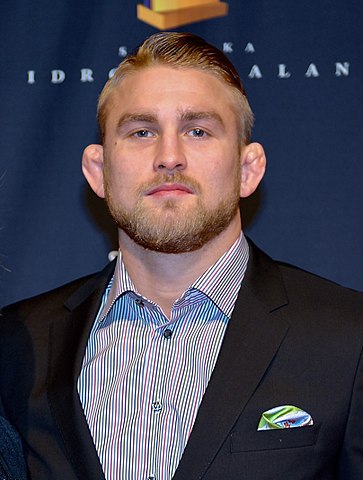 Alexander Gustafsson was all set to fight Volkan Oezdemir at UFC 227 on August 4th, but he has withdrawn from the match. This is because he suffered a minor injury. On Sunday, MMA Junkie released a report and Nima Safapour confirmed the news.
Safapour said Gustaffson would not be able to fight because he injured himself last week. He continued to say that Gustafsson and his team have been working with doctors and experts since the injury. It was advised that the fighter would not be allowed to compete. He also said that if Gustafsson had been fit enough to fight, then he was prepared to fight anyone else the UFC asked him to, including Daniel Cormier, the UFC Heavyweight Champion.
Safapour did say that Gustafsson won't be out of action for too long. He said he'll be back very soon, and he doesn't care who the opponent is. However, he believes that whoever Gustafsson fights, the winner should go on to face the Light Heavyweight Champion.
I firmly believe that Gustafsson is only a few fights away from becoming the light heavyweight champ. I would love to see him fight Cormier for the heavyweight title, but Cormier is likely going to retire next year and he has a fight with Brock Lesnar at some point.