Jones has been given a 15 months suspension from USADA - its up late October.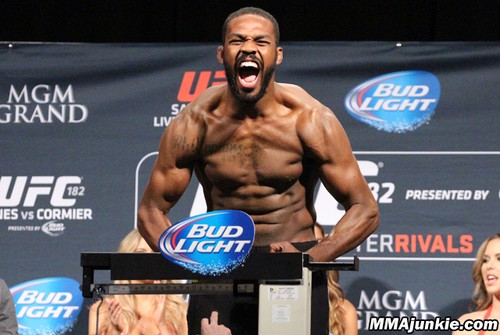 When can we expect a return?
So Jones will most definitely have to go through the 6 month USADA testing pool. We can't see him back as early as late October for this reason. Unless he has been in the testing pool somehow for the past 6 months which is very unlikely. Fighters need to be tested when they're eligible for competition, and that is from now for Jones.
USADA
So, USADA have stated that they believe Jones' failed test was from unintentional use. He must have had a good lawyer.... or he really did have some tainted supplements. I don't know if I fully buy that though... but hey, maybe that's just my opinion.
The Return
Who can Jones come back and fight?
DC:
DC has stated that he has a fight with Lesnar next, so why would he go backwards and fight Jones. I feel bad for DC if he gets any stick for this, hes been through a lot and deserves his time to do as he pleases in the sport without the Jones chip on his shoulder.
But to me I almost only see DC being there for Jones to come and fight... I would wan't DC to destroy him but that's another story...
Does Jones deserve an immediate title shot?
Alexander Gustafsson:
Gus would be a great fight for Jones, also kind of meaningful and appropriate. I mean, Rumble Johnson isn't coming back to there is only really Gus.
Or..... Stipe Miocic?
Bear with me.... but how does this sound.... on the night that DC vs Lesnar headlines, have Miocic vs Jones as the co-main?! That's if Jon will go up to heavyweight. But I personally would love this. Seems to me like the biggest and baddest fight the UFC could make outside of DC vs Jones....?
What do you all think about this? Let me know! Peace!