The greatest of all time gets his wish and will be fighting one last time in Curitiba, his home!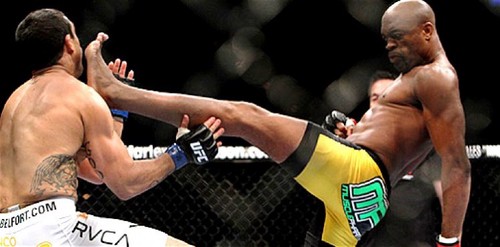 Anderson 'The Spider' Silva will grace the octagon one more time, at home. No doubt the Brazilian fans are ALL going to be supporting him. I am already feeling the energy that the Brazilian fans will give for this man! It will be erupting in that arena for The Spider!
The Fight
Jared 'The Killa Gorilla' Cannonier will be 35 years old in May when these two lock horns, and has a real decent MMA career. Jared actually started at heavyweight, moving down to LHW, and now MW.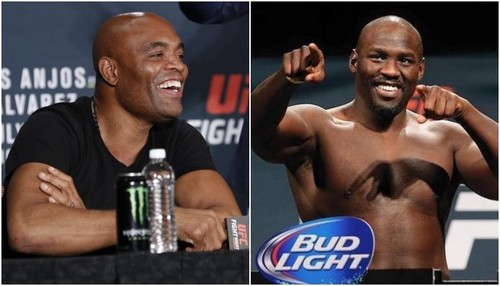 The Matchup
I must say that I don't love this matchup for Silva. Jared has heavy hands and has finished quite a lot of his opponents. Sure, he has also been knocked out a few times, but in Silva's recent fights, we haven't seen the old KO power he used to possess. However, he is still the Spider and I believe he can beat anyone. Just because we haven't seen Anderson finish anyone of recent does NOT mean it isn't there anymore. If Style Bender wasn't so elusive that flying knee could have sent his head back to New Zealand!
Anderson looked really good against The Last Style Bender, and took some decent shots. Sure Israel can hit hard, but when Anderson was goading him in to landing shots, Issy wasn't landing bombs. Now Jared SWINGS for the fences and you don't want one of them landing flush.
I do think Anderson can, and will win. I just feel there is a higher chance of Jared landing a flush shot on Andersons chin due to both men's style. However, back in the day, no one could beat Anderson! He will be at home and fighting one last time, I believe this matchup will bring out the best Anderson, again! He has recently fought, so no ring rust, just Anderson Silva doing what he loves to do. Fight!
Thoughts
I also feel that Anderson deserved a bigger name for him retirement fight, I really do. I would have LOVED for him vs GSP to finally do it, and just both retire after that. Hey, that would be my perfect ending for the two legends. Or even to see Michael Bisping return for a second fight with Silva (I know Bisping is happily retired), or if Nick Diaz wanted a fight, to have these two fight. Anderson is, in my opinion, the biggest name in the sport - sure he's not as relevant as he once was but he is the GOAT!
What do you all think of this match up?
Will Anderson Silva beat Jared Cannonier?
Image references
1 -https://www.google.co.uk/search?biw=1536&bih=747&tbm=isch&sa=1&ei=iXFuXJvdH6HksAejiL-oCA&q=anderson+silva&oq=anderso&gs_l=img.3.0.0i67j0l2j0i67j0l5j0i67.95472.96245..97800...0.0..0.98.565.7......0....1..gws-wiz-img.8ARf_1DtKo8#imgrc=MsnMu7PqloPaGM:
2 - https://www.google.co.uk/search?q=ufc+237&source=lnms&tbm=isch&sa=X&ved=0ahUKEwjhjPfYw8zgAhWBuHEKHRp9C8AQ_AUIECgD&biw=1536&bih=747&dpr=1.25#imgrc=YnXmzcDAZa8g1M: