Yes, I know I am a few days late but WOW!
The week before we see a former lightweight absolutely starch a true welterweight when Jorge Masvidal brutally knocked out Darren Till, and we saw it all over again when Pettis moved up in weight and blasted Wonderboy!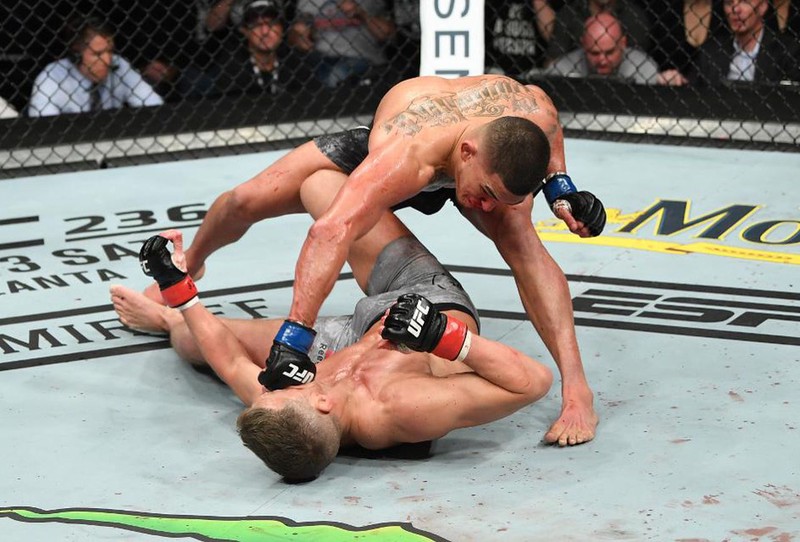 What a shot! Superman punch KO! Absolutely blasted Wonderboy, and Pettis followed up with 2 huge bombs to finish off Wonderboy real good.
Wonderboy was winning this fight, landing solid jabs, great combinations and overall looking great! But his ninja reflexed didn't even see what was coming, and it landed real good! Wonderboy took the loss like a man! Respect to Pettis!
I am a huge Wonderboy fan so this was hard to watch. Now, you got to give it to Wonderboy for being a true sport. Have you seen this video him essentially waking up in hospital and coming to his senses? He shows respect to Pettis despite being very upset about the loss. Class act! Pettis also shows mad respect!
Here is a video of Wonderboy speaking to Luke Thomas on the MMA hour a few days after the KO. He states he's been hit harder:
Thompson had never been knocked out, even though he has had around 80 fights.

Anthony Pettis now joins Conor McGregor and Kenny Florian as they have all won fights at 145, 155 and 170.
What's next for Pettis? Do you see him staying at Welterweight?
Pettis vs RDA rematch at 170? Barboza vs Gaethje winner?