Bare Knuckle FC 6 went down and Artem wins!
I still don't know what to think about BKFC. But, it sure has gained popularity!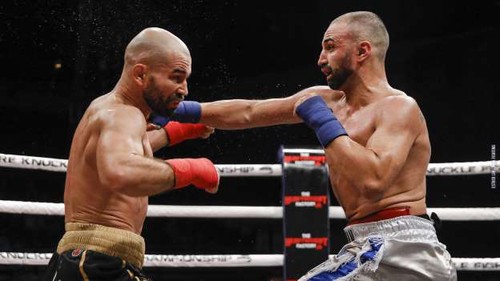 This was a super fight. Paulie and Artem are huge stars, and we all knew about the beef. This was like the knock off Mayweather vs McGregor (no disrespect).
Anyway, they fought for 5 rounds and Artem won.
Who really thought that Artem could beat Paulie? I sure didn't. I actually thought Paulie was going to mess him up fast. I'm not sure what this fight showed us. Is it that Paulie is washed up? Paulie didn't like getting hit? Artem is a superior boxer? Fighter? I'm not sure, but I do agree that Artem won. I do feel that Paulie wasn't pulling the trigger for some reason, but, maybe he couldn't. Paulie believes he won the fight easily, as he stated in his post fight interview.
Either way, it was a much slower paced fight than we might have expected. Paulie turned it into a boxing match rather than a brawl. This was a close fight, but Artem was the aggressor and landed a few bigger shots.
Both men sported cuts, Paulie with the worse, but luckily they did not end up like Artem vs Jason!
Did you watch the fight? Agree with the result?
What do you think about BKFC?