Two Legends and Pioneers of MMA lock horns at UFC 237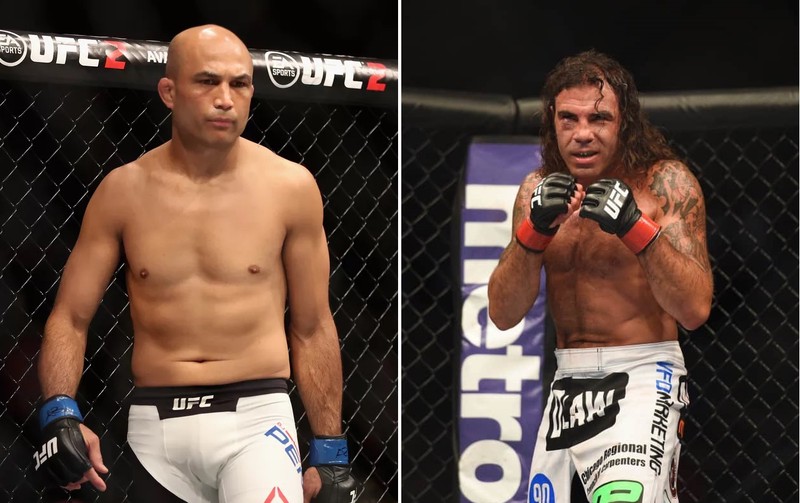 The Prodigy BJ Penn has done it all - did you know BJ Penn is the former Lightweight and Welterweight Champ?! Did you also know this crazy dude has also fought against Lyoto Machida? This was an open weight bout, Penn weighing 191lbs and Machida 225lbs! He has also fought at featherweight, and middleweight!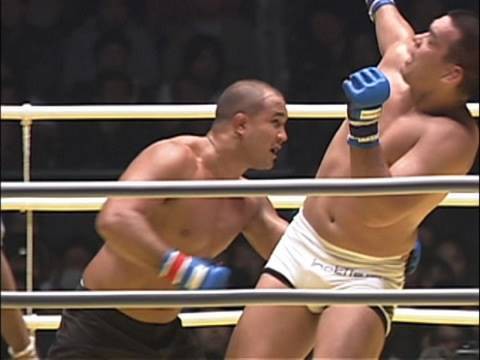 His early resume shows us he was once one of the greatest MMA fighters to ever do it, with notable wins over Matt Serra, Matt Hughes, Renzo Gracie, Kenny Florian, Diego Sanchez.... the list goes on! Which is why he has earned his rightly spot in the UFC Hall of Fame.
BJ's recent career has not quite followed the same dominance; he is on a 6 fight loosing streak. He hasn't won since knocking out Matt Hughes in 2010.
I'll never forget BJ Penn licking the blood off of his gloves after smashing Joe Stevenson in arguably the bloodiest fight in UFC history! That was CRAZY!!!
The Carpenter Clay Guida, has been slightly more active in recent years, and followed a similar pattern to his early career, and was truly a dominant fighter and a TRUE fighter! Clay is always exciting to watch! Unique! A fan favourite who always gets me pumped to watch his high energy performances and intensity!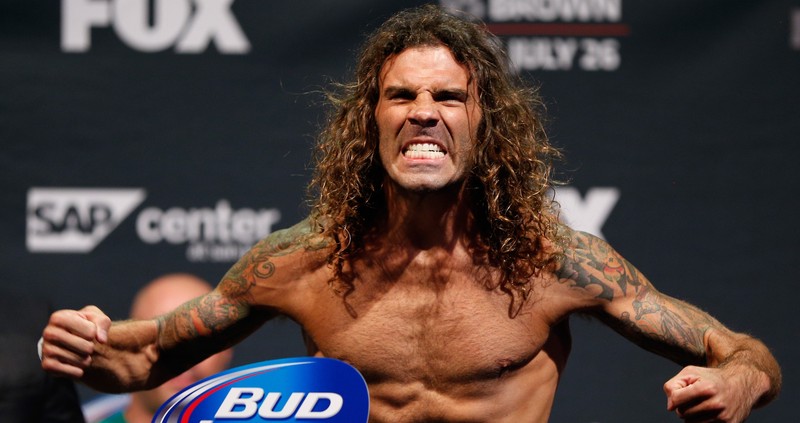 Clay holds notable wins over Nate Diaz, Anthony Pettis, Rafael Dos Anjos and many more. However, in Clays last 12 fights he is 5-7. 3-3 in his last 6.
To add, I think the stare-down between Clay and Diego Sanchez is the most intense! Check out the image below and watch the weigh in and fight if you haven't!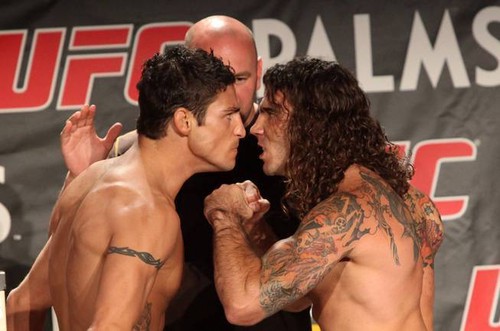 Neither one of these legendary fighters are in their prime; Clay being 37 years old and BJ Penn is 40. Clay has been fighting since 2003 and BJ 2001.
I didn't expect this fight to be made, but I am not upset with it either. I have been an MMA fan before rounds, weight classes, gloves, money etc... so when I hear an old school name that reminds me of the good old days I can't help but get excited! (nostalgic)
I feel that Clay takes this one. Clay has still looked good in his recent fights, and I don't quite feel the same about BJ Penn.
How do you all feel about this fight?