After almost a year of talk - Brock is done with MMA!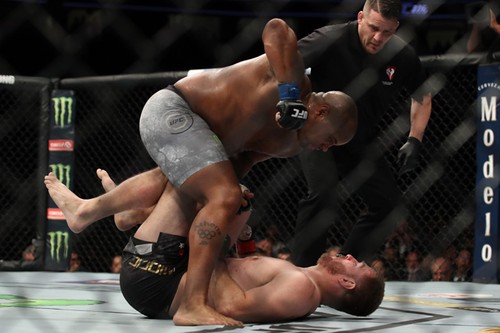 The UFC even went as far as to let Brock enter the Octagon once DC knocked out Stipe and won the HW title back in July. It was always up in the air about a Brock Lesnar return, but it now seems these rumours are over!
DC wanted that fight, and most fans thought he was deserving of a big money fight. All fighters are to be honest, especially DC. However, talking of deserving, Stipe Miocic was and is very deserving of a rematch!
DC knocked Stipe out at UFC 226, in round 1. Stipe has not fought since, and DC has defended his UFC HW title by finishing Derrick Lewis.
This fight is looking to be at UFC 241 in Anaheim, California!
Now, this is a rematch that we have all been waiting for!
Thoughts?!
We all want to see it, and lets hope this gets finalised soon as we will all be excited for this one! I'm not sure what to think, but I'm thinking DC might knock him out again!
If Stipe wins, will it be a finish? Can DC take Stipe down and submit him? This is going to be fun!
I sure was looking forward to the Brock fight, but a part of me didn't want it to happen. I just wanted to see DC beat Brocks ass. Either way - Let's go!
Who you got?
Note - this fight is not officially announced yet. Expect it to be very soon.