Expect the unexpected!
UFC Bantamweight champion gives up his title after testing positive.
TJ has "voluntarily relinquished" his title whilst he "deals with this matter".
It is known the TJ has been suspended for a year by NYSAC.
Here is a quote from the former champs Instagram: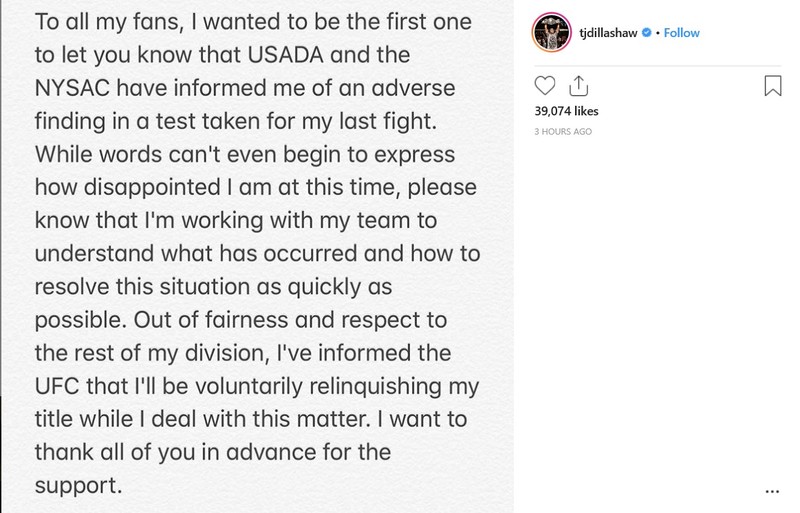 Wow - big news.
As we do in this game, we move forwards, which begs the question:
What is next for the UFC Bantamweight division?