We get to see the Iceman vs The Huntington Beach Bad Boy one more time!
This Saturday!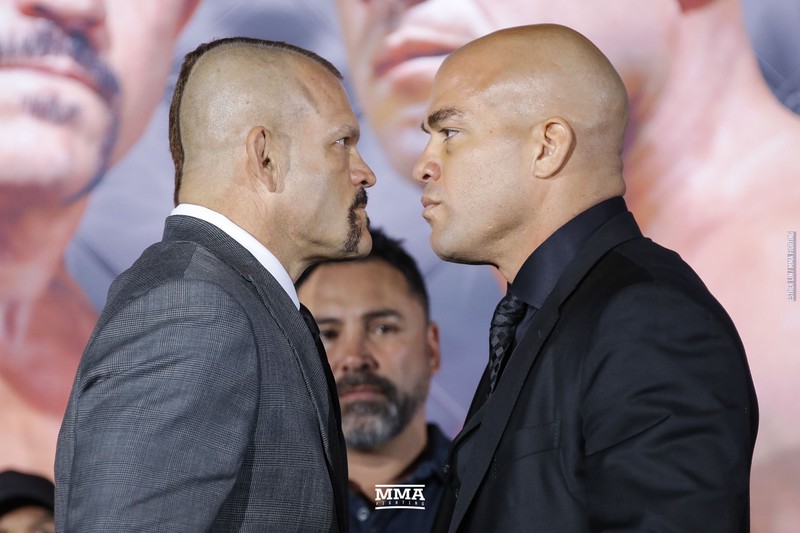 One more time
To anyone who has been watching the sport of MMA for quite some time, will look back with happiness when mentioning the name Chuck and Tito. These guys shaped the way MMA is today, and are legends of the sport.
For me, Chuck is my all time favorite fighter. I loved him! Still do! So, these 2 haven't fought in 12 years, where Chuck has finished Tito twice.

Thoughts
I'm not going to comment much about the age of these fighters, or this fight happening too late etc, it's happening - so lets enjoy it!
Seeing these 2 stare down again does get me excited, I remember their first fights so well and how I had never been more pumped in my life!
Fighters
Chuck has had some time off from competition, whereas Tito is fairly fresh into retirement from competing at the top level. Chuck sure does have the mental advantage in my opinion, Tito still seems scared of him! Will Chuck have his timing? We know his power is there.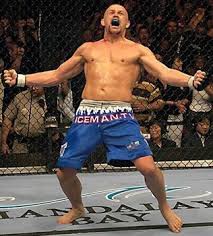 I do hope Chuck lands his signature overhand right and K.Os Tito!
I want to see that classic Iceman celebration one more time!
I can't wait for the weigh in, walkouts etc - super nostalgic!
I know people are saying how old they are, but, to be honest I think Chuck looks better now that he has in some time. He looks great for his age and seems to be in awesome shape. This is going to be fun! I hope they deliver a great fight!
Oscar De La Hoya
I don't quite know what to think of Oscar anymore... apart from I think he is a coke head! A huge coke head who is clearly coked up during the recent press conference (and maybe before). The fact that he can't pronounce Chucks last name REALLY PISSES ME OFF! FUCK SAKE OSCAR!
What do you think?
Will Chuck finish Tito again?
Will the age show?
Who you got?