During a new interview with Megan Olivi, Dana tells us all about the new ESPN deal and also, Brock Lesnar, Conor McGregor, Nate Diaz and much more
Here is the link to the 20 minute interview with Dana White:
Around the 18 minute mark, Dana addresses Brock Lesnar. He states that Brock will tell him when he is ready to fight, and he hopes to hear from him this summer. He said both DC and Brock want to fight each other bad, and he believes he will make it happen this summer. I think this will be in July, international fight week!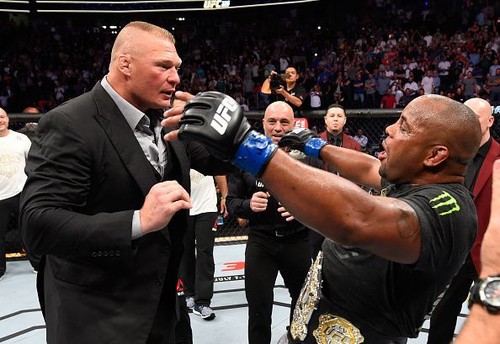 Do we still care about the DC vs Brock fight?
I do, now there has been so much talk let's get it on. I know Brock doesn't deserve it etc, but the UFC doesn't always work that way. I want to see DC smash him!
Dana White also mentions how he believes DC is still at the very peak of his game, and would love to see him push his retirement back by a year. He mentioned the Brock fight, a Stipe rematch, and a 3rd outing with Jones. I think we would all love to see these fights!
How do you feel about DC extending his retirement?
Dana also addresses Conor McGregor, and how once the Holloway vs Poirier vs Khabib fights all play out that he can then start making big moves involving Conor again.
Dana also talks about the Diaz brothers. He basically says that they have both been offered many great fights but they just don't accept them.
Most of this interview is a big ESPN deal plug, which is cool, but the second half is lots about fights!