Cowboy has just finished Mike Perry in the first round with a violent arm-bar... What's next?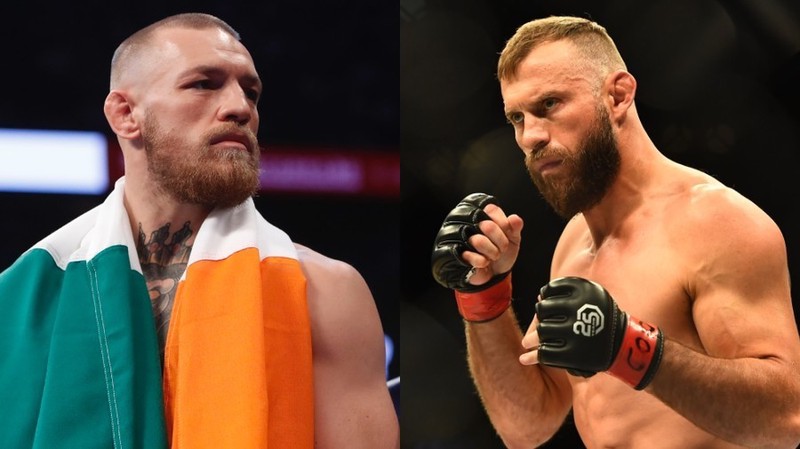 We all know Cowboy has been adamant of going back down to 155, and for sure he is.
He didn't give away any names, but he did seem really happy about the potential next opponent he might be facing. All Cowboy has said is he is "exciting", with a big grin.
So after Cowboys fight last weekend, I did have a funny feeling that his next opponent could be The Notorious one, Conor McGregor. Sure it sounds crazy... but is it really that crazy?
Ruling out Khabib, who else would Conor fight? Sure, there is Nate Diaz, but who knows what is really going on with Nate. Sure, Cowboy and Nate rematch would be amazing, and that could be in the works... but again, who knows with Nate. Conor also said something along the lines of he will fight his way back to the top if he needs to.
There are many options for Cowboy at 155, and I could list 5 of the top 10 at lightweight that all make sense for him. But I have a feeling Conor vs Cowboy could be next.
To add, Conor may only really fight Khabib or Nate... maybe Dustin Poirier, but I just can't see him accepting Justin Gaethje, Kevin Lee, or even Tony (or even really Dustin now I think...). My point is, if Conor isn't going to fight Khabib next, Cowboys the man.
Cowboy and Conor have had some "beef" in the past... so a small USP there...
I think we have Conor vs Cowboy in the works.....
....and I think it will be in Ireland!
This fight could be huge! We may have a superfight on our hands!
What do you all think? Do I sound nuts? Give me your thoughts!