I can't wait for this fight! Who are you with?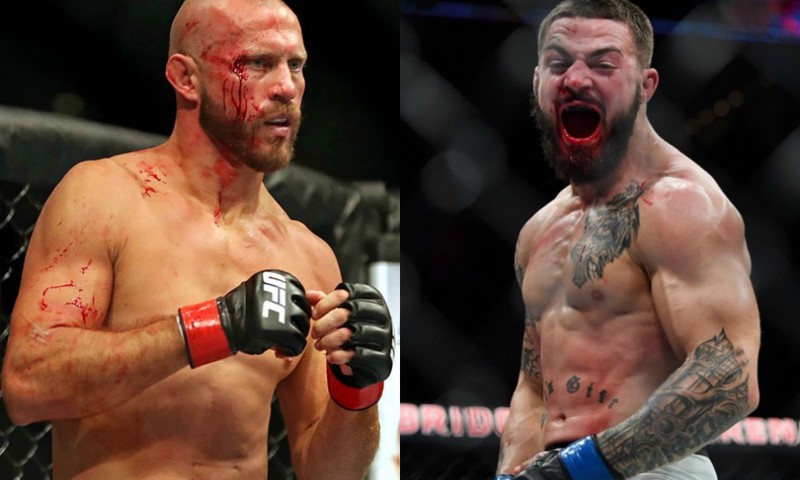 This is one fight I can't wait for for a number of reasons. Firstly, because its a damn good (great!) fight with 2 of the most game fighters on the whole roster. Secondly, because of the way this fight may have come to fruition...
We know Cowboy left his long-term camp of JacksonWink recently due to them choosing to coach Perry over Cowboy. Not much loyalty there (although I'm not an insider with the full ins and outs). Either way, Cowboy had been with them for quite some time! He claims to have seen the gym become a cash grab since it fused ownership.
Cowboy also thinks Mike Perry might have planned for this fight for a while. Watch this UFC video with Cowboy giving a breakdown!
The fight
As I said, and we all know; These 2 bring it and always come to fight!
I'm sure Cowboy is coming into this one with a chip (or giant redwood) on his shoulder, and as he said he wants to "drag him to the floor, let him up and head kick this m'fer!"
I also think Cowboy makes some good points in stating Mikes skill set. He mentions he doesn't think he is the smartest of fighters, and without disrespect to Mike I fully agree. Mike sure isn't the smartest of dudes, but man he can fight and dig deep! His power is real! Cowboys jijitsu is definitely way better, as is his wrestling and Muay Thai, but Mikes got the power and size advantage. Maybe Mikes "unintelligent" fighting style can play in his favor at this earlyish stage in his career.
My prediction
I feel that Cowboy can potentially drag this into the later stages and really begin to dominate Mike, if Cowboy can execute his game plan and piece up Mike, applying more pressure as time goes on I feel he will finish him in the 3rd. However, Mike is game and has heart! If Mike lands a bomb, its over!
I do also wonder how much the size advantage of Perry will play an advantage, or if there really is a significant size advantage? Cerrone wanted to go back down to 155, but he never turns down a fight so obviously accepted when offered.
I'm going with Cowboy to finish in round 3!
I feel we have a treat right here fight fans!
What are your thoughts?