So Dustin and Nate have just come out and claimed/confirmed they will be fighting for the NEW 165lbs belt!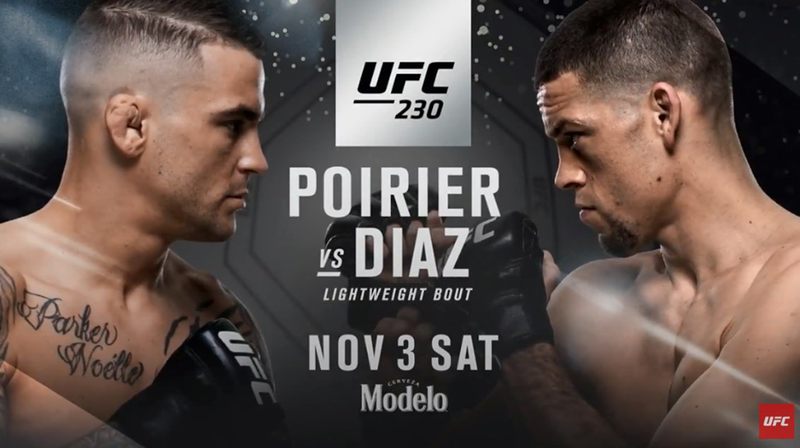 The UFC have yet to confirm this, but both fighters have... so take that as you will. Still, we will need to wait for an official announcement.
Many fighters have been calling for this weight class for a while now, and it makes me think what does this mean?
So, I think, if we have a 165 class, why don't we have a 175. Having a weight class every 10lbs makes sense, right? BUT, would this mean that the 170 welterweight division might all get bumped up to 175?
Here's what I think
Fighters will have the choice. It may screw up a few things though, as I don't think its plausible to have a 155, 165, and 170 weight class. But 155, 165, 175, 185 etc makes more sense.
Fighters that will benefit
So.... Conor McGregor going for his 3rd title (providing he beats Khabib). I can't help but think the UFC have thought about this...
Also, Woodley will not be going down to 165, but, if the UFC move welterweight up to 175, this could be good for some fighters like Darren Till, and Woodley, and others such as Cowboy Cerrone I feel would then fight at 165. Hell, why not have Cerrone vs Perry at 165. Obviously, Kevin Lee at 165, hes been calling for it for ages, and calling out GSP at 165. Also, I then think some fighters, such as Gastelum, could move down to 175 (maybe Kelvin and moving down isn't a great example lol).
What do you think?
Are Dustin and Nate trying to get what they want and pushing the UFC into a decision?
Are we waiting on official confirmation from the UFC?
Do they not have a main card yet for UFC230 and need a title fight?
Let me know!