So, just 3 days after the crazy fight announcement of Floyd Mayweather to fight Tenshin Nasukawa, has now been CANCELLED!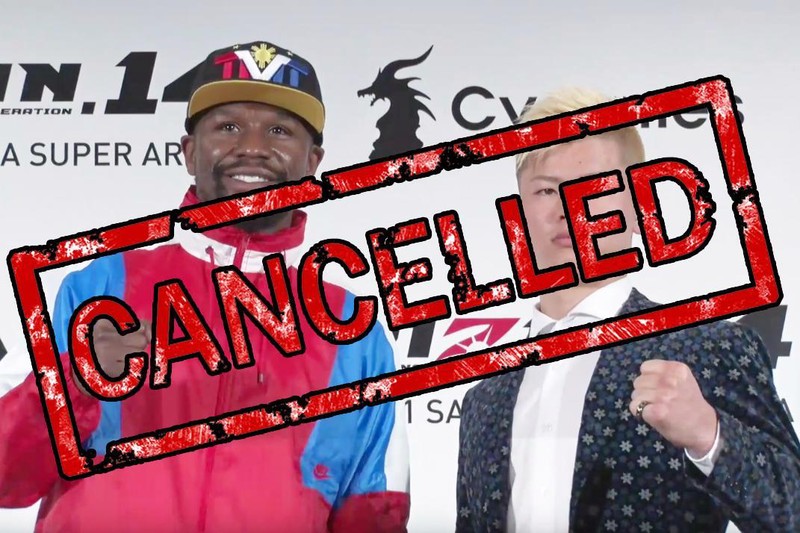 Floyd claims he never agreed to fight the kickboxing prospect. This seems very strange as they held a press conference.....
Floyd claims he didn't agree to the fight, and thought it was going to be a 3 round fight essentially at someones private party?! What?
Anyway, it seems it's pretty much 100% off! Which kind of sucks as I always look forward to seeing Floyd fight. I was also super interested in the rules they would have set.
Let's see if Floyd makes another announcement, or, if some super rich people or company tries to book him for a private fight, like he suggested.