So, I know this list could go on and on and I apologize if I have missed out some of your favourite rivalries in MMA history, but these are my personal top 5!
Let me know what some of your top rivalries have been!
Ken Shamrock vs Tito Ortiz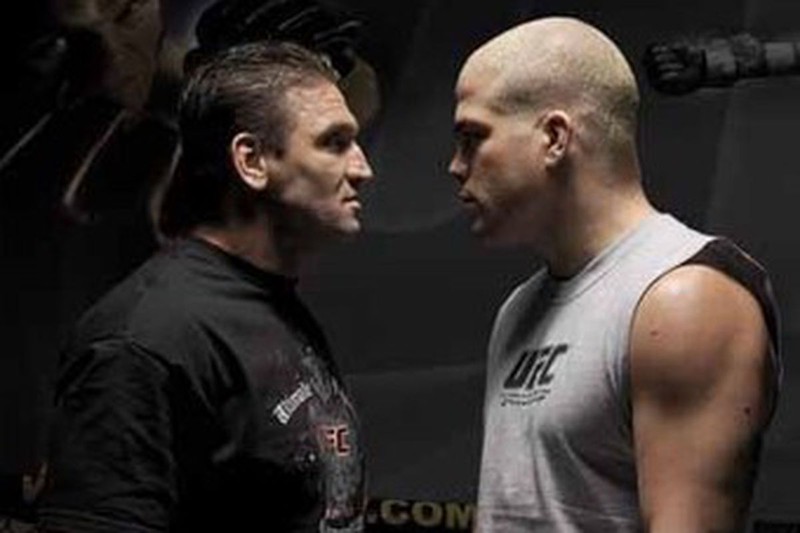 This 3 fight long drawn out rivalry between Ken and Tito started when Tito beat one of Kens fighters from the Lions Den and disrespected him after the fight. Ken jumped up on the cage and started yelling at Tito, starting their war.
The trash talk and anger went on and one, through being coaches on TUF3 and having 3 fights, with Tito winning all 3.

This is the original MMA rivalry (for me perosnally) and I feel that both fighters help mold MMA into what it is today.
2. Chuck Liddell vs Tito Ortiz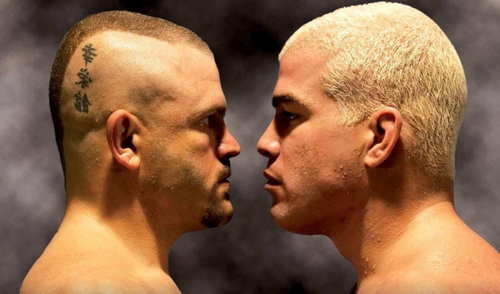 At this time in UFC, Tito sure did have a lot of enemies, one being the Iceman. Wrong dude to have as your enemy! Great build ups to every fight, I remember the first and second fight so clearly, being young, staying up late and getting super nervous for the first time ever before a fight! I will never forget that!
Chuck finished Tito in both fights, and they had a 3rd fight scheduled when both men coached TUF11, until Tito pulled out from a neck injury, and Rich Franklin stepped in.. he ended up finishing Chuck.
Strangely enough, Chuck and Tito are set to lock horns again in November...
3. Jon Jones vs Daniel Cormier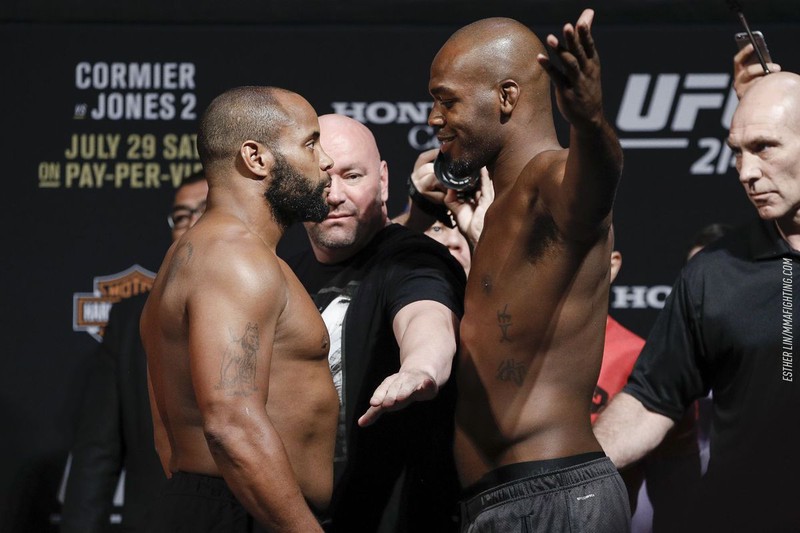 Now this is a crazy one, not just crazy for top level athletes, but for the strange circumstances surrounding these two... well... really, just surrounding Jones. More on this later. So, this rivalry supposedly started when Jon either joked around with DC about being able to take him down, and started some kind of bad blood.
After lots of trash talk, and brawling at a stare down before the fight, the two went on to lock horns for the first time at UFC182, with Jones winning a pretty close fight.

Jones (as we all know) has been banned many a time for multiple offences. So we are led to think Jon may have been cheating in his first fight, like in the second fight at UFC214 when Jones popped hot. DC actually fought really well and was winning the fight in my opinion, until caught with a huge head-kick.

We will never really know if Jones was using his whole career, we do know the DC hasn't been, and has moved on past Jon and cemented himself as one of the greatest ever.
Its a shame how it went down with the Jones vs DC saga, and I must admit I feel bitter and Jones for not giving DC a fair shot (unless he really did have tainted supps... but I wont go into that now), as we may not see these 2 fight again. DC is coming to the end of his career, and might just have 1 more fight left. He has achieved greatness, but he openly states he wants the Jones fight.
4. Dominick Cruz vs Uriah Faber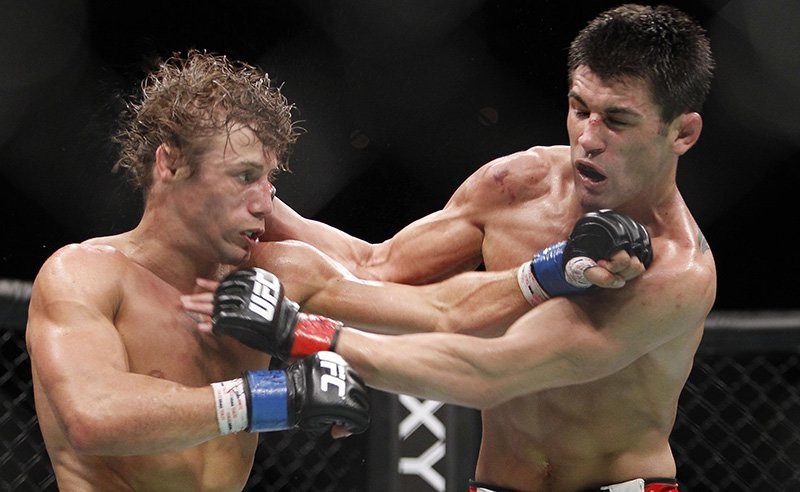 Spanning way back to the WEC days, Uriah choked out Cruz in a grudge match that started a long 3 fight rivalry. Cruz really had a rivalry with all of Team Alpha Male, but his fights with Uriah are most significant, for MMA history in my opinion.

Cruz beat Faber in their last 2 fights, and the two seemed to settle their beef. However, this then lead to young and hungry Cody Garbrandt wanting to take back Team Alpha Males pride, and he did just that by destroying Cruz to win the belt. He since has lost twice to TJ and Cruz hasn't fought since his loss.
5. Conor Mcgregor vs Jose Also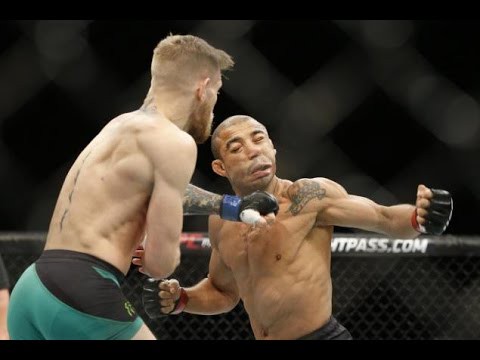 Now, this isn't a rivalry like the 4 I have mentioned above, as there was just one, very quick fight. But the build up to this was like no other. It was an accumulation of everything that had happened throughout UFC history and leading to Conor taking the trash talk/rivalry/getting under his opponents skin to a whole new level.

I don't need to say much about this one, you all know the score.
Thoughts
Rivalries in MMA - do you like them?
I do usually really enjoy the purist martial arts form of this sport, but, as you can see I do get super pumped up for a bad blood match! More emotion is involved and I guess that's what the fans want to see! It gives a good story line, especially when its AS REAL AS IT GETS!
What is your favourite rivalry? Let me know!
Peace to you all and enjoy the fights this weekend!