As many MMA fans have been seeing over the past few days; rumors are surfacing that a fight between legend and arguable GOAT Georges 'Rush' St Pierre will be next to fight "The Eagle".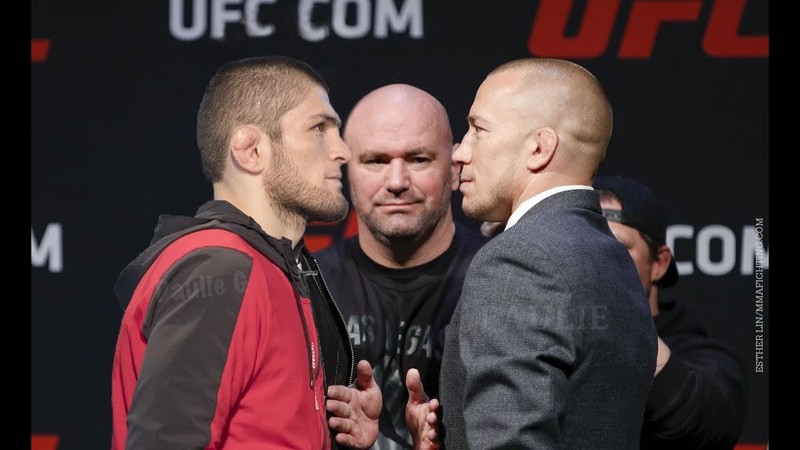 Will it happen? What weight-class?
Who knows! The way that the UFC has been playing out recently is that I'm leaning towards yes it will.
GSP will only come back to fight for a title, so as of now this will be the 155lb lightweight belt. There is talk of this being for the new 165lb belt, but that's even more rumors and these new weight classes haven't been even close to announced yet by the UFC.
The problems
There are 2 main problems with this:
We all know that if GSP beats Khabib then he will retire, he won't defend his belt... will he? Will he fight Conor to defend the belt?

Tony Ferguson! How many more fights can this dude have before getting an official title shot. The only saving grace for this fight I can see would be Tony vs Conor, as we know Tony would want that fight and get a huge pay day. Bigger than if he fought and beat Khabib to win the title. I'd like Tony vs Conor, but make TONY VS KHABIB!
What do I want?
I love GSP and would LOVE to see him fight Khabib, but, I want nothing more than Khabib vs Tony. I know this fight has had some bad luck the past 4 times, but 5th time lucky, right? I've always thought that Tony can beat Khabib, for years I've thought this! I have to see this fight! Please UFC!!!
I actually still really want to see GSP vs Anderson Silva, before its too late. Maybe its a good 5 years too late now but I can have my nostalgic dream!
All fun and speculation so far with all of this!
What do you think of this?