Hello scorum world!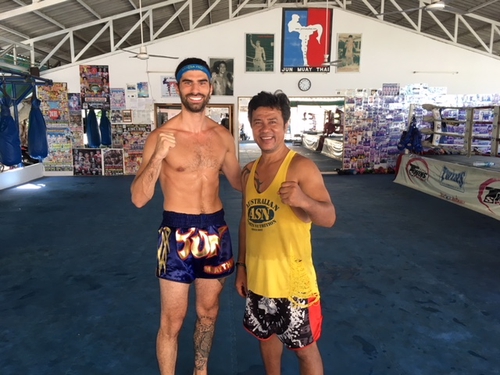 It's great to be here, and I'm looking forward to sharing and speaking about sports! Mostly MMA, Muay Thai, Boxing, and also motorsport! Plus some others... i'm a sport freak!


About me:
Currently I am injured, but martial arts is my thing. Black belt taekwondo, many years of boxing and Muay Thai. I have just finished a 6 week Muay Thai camp, but sadly I got injured towards the end. So now time to post whilst my knee, shin and neck heals up 😀 goodbye 6pack... :(
I also love bikes! I cycle a lot, ride motorbikes and love motogp, wsbk and bsb!
MMA is my most followed sport as I train in martial arts, so I can't wait to find a good MMA community and have great discussions and share info!
I will also post about life as a Muay Thai fighter in Thailand to give some insight to training camp etc :)
I love health and fitness, keeping strong and pushing the body!

It will be great to hear back!
Any MMA fans can point me into a community? Any fighters here talking about fight life?
Thanks for checking this out, I'm just grasping how to use this platform but looking forward to getting things moving!
I will post some videos shortly, and then start some conversations! Peace and love!