Bones fights Anthony Smith this weekend at UFC 235!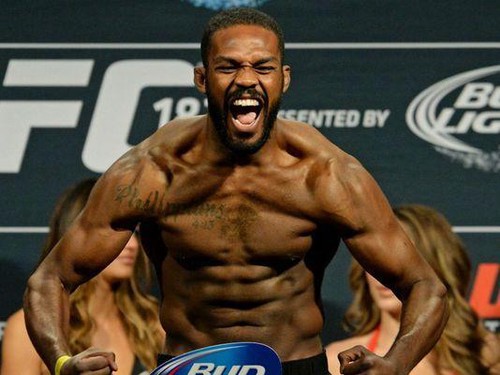 Is Jon the greatest MMA fighter of all time?
Setting all of Jon's controversial moments outside of the Octagon, he is one hell of a dominant champion. Personally, I haven't had Jon in my top 3 fighters of all time, but when I think about it, how can you not?
Jones' record; 23-1-1
Impressive beyond belief! MMA isn't quite like boxing as it is much harder to predict an outcome, and/or be undefeated - anything can and does happen! With the small 4oz gloves and ferocious pace, we have seen the craziest events! From last second knockouts to 3 champions all loosing their belts all in one night!
Jon's only loss on his resume is to Matt Hamill - a tough opponent, who Jones was beating but was disqualified due to illegal elbows. Many class Jon as an undefeated fighter because, well, he has never actually been beaten.
Now, the 1 no-contest on his resume is to current Heavyweight champ Daniel Cormier. Most of us may know, Jon popped hot (again) after this fight and the fight was deemed a no contest. However, Jon viscously knocked out DC and won the fight, before it was overturned.
Out of Jon's 23 victories, he has 10 knockouts, 6 submissions and 7 decisions. The level of competition is insanely high too with notable wins over Stephan Bonnar, Brandon Vera, Shogun, Rampage, Lyoto Machida, Rashad Evans, Vitor Belfort, Chael Sonnen, Alexander Gustafsson (x2), Glover Teixeira, and P4P #1 DC. That's a bonkers list!
Jon Jones is the youngest ever fighter to win a UFC championship belt, at age 23! After beating a LEGEND in Shogun! This is crazy to think about...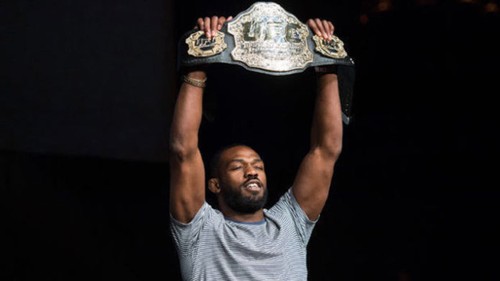 Even though Jon's actions has led him to having roughly 3 years out of the Octagon in recent times, he is only 31 years old and still has a good 4-5 years competing at the top and improving his game. Especially with his style! Scary times!
Style
Jon utilizes his limbs like no other. His kicks are phenomenal and used that dirty but effective oblique kick so well, stopping his opponent in their tracks, destroying their game plan along with their knees!
His clinch work is beautiful! Utilizing his long arms and landing viscous elbows! Jon closes the distance and smashes his opponent with heavy elbows, gets in close and lands more brutal elbows - I don't think anyone is better at this than Jon.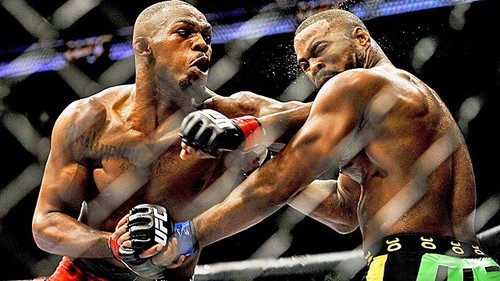 He also has KO power, and I think his punching power has increased due to his training improving more over time, and his level of discipline along with it. He has gained some serious muscle too over the years off!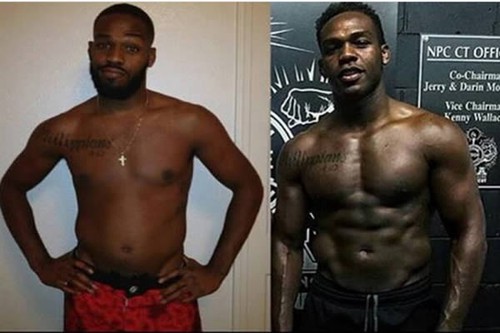 UFC 235 - Jones vs Smith
Jon is fighting a super tough and experienced fighter in Anthony 'Lion Heart' Smith this weekend. I wouldn't look past Smith, and Jones isn't - but, I think we are all expecting Jon to run through him and really display how he is levels above the top competition. Or, are we about to witness the biggest upset in UFC history?
Future for Bones
Jon has also stated that his future move up to Heavyweight is definite. He also stated today that he would prefer to face former Champ and WWE star Brock Lesnar at heavyweight over current champ Daniel Cormier. This could be true, or Jon is already playing mind games with DC setting up their 3rd fight. Either way, I wouldn't be mad with Jones vs Lesnar! I do also think that DC vs Jones 3 is inevitable.
Watch Jon Jones vs Anthony Smith this Saturday on the stacked UFC 235 card!
To sum up
It is hard to deny that Jon Jones isn't the greatest fighter we have ever seen in the Octagon, and he still has many more years to cement himself as the true GOAT.