As you may have heard, Bones and The Last Style Bender have been in a war of words... will they ever meet?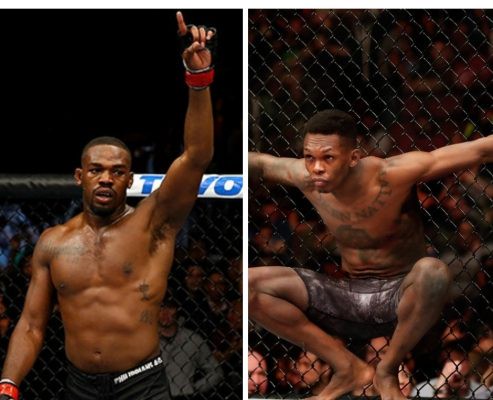 LHW Champ Jon Jones seems to be rallying for a fight against Interim MW champ Israel Adesanya. The two have been back and forth the last week, where Jones has now settled the beef as he claims Izzy just "ain't ready" and will not reply anymore.
First, Jones takes on Thiago Santos in July!
To be fair, Israel did pretty much state that he isn't quite ready in a recent interview. He said he can for sure strike with him and kick his ass, but Jones has more MMA experience. Kind of saying that he isn't ready quite yet, and, he isn't.
A super-fight could be in the works...
Adesanya is amazing and next level star power coming his way (not McGregor style in my opinion) but he does have a few things to sharpen. He just had one hell of a fight and performance this weekend just gone! Wow what a fight!
Firstly, Izzy has to unify his interim belt and fight MW King Robert Whittaker. Now that is one hell of an interesting fight - Whittaker is amazing. That will be a HUGE fight for Austalia and New Zealand! Jeez that will be big, plus I will be in New Zealand for this one so fingers crossed they do it in Auckland! It will be in Australia though.
Do you think Adesanya can beat Whittaker?
Anyway - if Jones and Adesanya ever meet, who you got?
20lbs is a big jump up in weight, so Adesanya needs some size first. I can't see anyone beating Jones. Only Gustafson has come close, and DC made it close in some ways too. Well, someone has to eventually dethrone the king, could it be Israel?
Or will it be Santos in July?