After seeing Jose Aldo win this weekend, it reminds me of just how good Max Holloway is. Max is still so young, and really is dominating the featherweight division, and I mean dominating.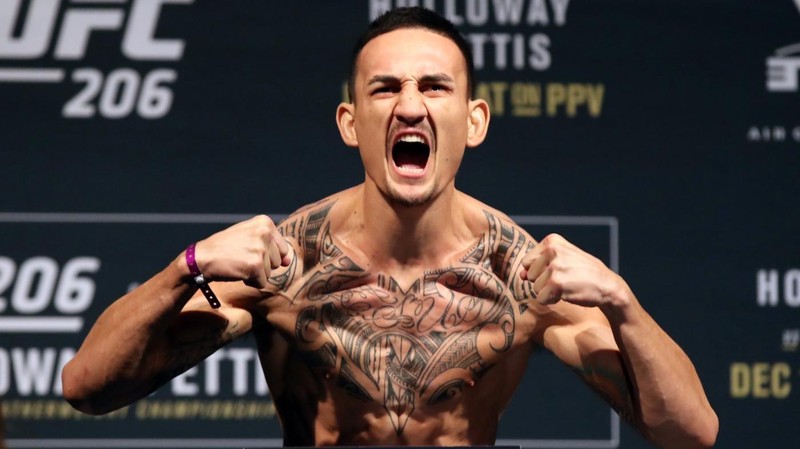 In his last fight I don't think I have ever seen Max that good. He absolutely battered Brian Ortega. Huge respect to Brian for showing tremendous heart. Before that, Max put a beating on the FW GOAT, twice! Jose Aldo really took a beating. Max is a savage!
Future for Max
So, I don't really see anyone in the FW division who can hang with Max. Aldo and Ortega are the top contenders and Holloway beat the hell out of them both.

This is what I think the route for Max Holloway might look like, and I don't know if he's even thought about this yet….
Road to TRIPLE CHAMP STATUS
Triple Champ and Max isn't something we are familiar with, but, with all of the talk of a 165 pound division, I have a feeling that the blessed era will last quite some time.

It is no secret Max is a HUGE 145er. He looks quite skinny at 145, and has a very hard weight cut. He couldn't even make lightweight with 1 week notice to fight Khabib, even though his champ weigh was 10lbs below.
I have heard rumours that Max walks around at about 180-190, and has been as high as 200 after some good old relaxation time after fights/recovering after an injury.
With this in mind, I think that Max could potentially be the first 3 weight class champ. I think he will thrive at 155, which he will inevitably move to very soon, maybe even his next fight. The 155 division is absolutely stacked, so it's no easy task for Max:
Can he beat Khabib…? Can he beat Tony? Or Conor? Or Dustin? The list goes on! I think that Khabib and Tony possess a massive threat to anyone but Max is a stud!
Then, once that all awaited 165 division arises... I feel Max could be first in line for a title shot, or never far away from one!

Sure, 20lbs above his current weight class does sound mad, but the jump from WW to MW is already 15lbs, and the MW to LHW is currently 20lbs! Shows just how much weight these fighters all cut!
What are your thoughts?
Do you agree that Max could be headed towards GOAT status?