As some of you may have seen, Khabib has recently taken to social media and expressed his thoughts on the UFC and Nevada state athletic commission. He is upset about his teammate Zubaira being cut from the UFC.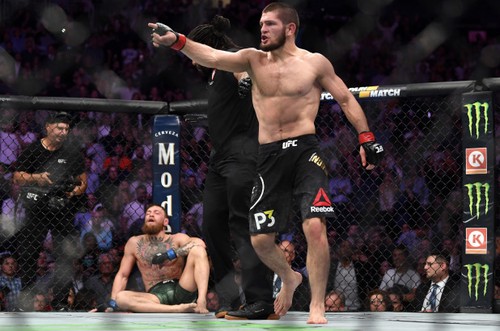 Here is Khabib's statement, taken from his instagram account:
I would like to address @ufc
Why didn't you fire anyone when their team attacked the bus and injured a couple of people? They could have killed someone there, why no one says anything about insulting my homeland, religion, nation, family?
Why do you have to punish my team, when both teams fought. If you say that I started it, then I do not agree, I finished what he had started.
In any case, punish me, @zubairatukhugov has nothing to do with that.
If you think that I'll keep silent then you are mistaken. You canceled Zubaira's fight and you want to dismiss him just because he hit Conor. But don't forget that it was Conor who had hit my another Brother FIRST, just check the video.
if you decide to fire him, you should know that you'll lose me too. We never give up on our brothers in Russia and I will go to the end for my Brother. If you still decide to fire him, don't forget to send me my broken contract, otherwise I'll break it myself.
And one more thing, you can keep my money that you are withholding. You are pretty busy with that, I hope it won't get stuck in your throat. We have defended our honor and this is the most important thing. We intend to go to the end.
#Brothers
So, he seems pretty mad and serious... but, we have seen many many fighters in the past threaten the UFC on numerous occasions. It never goes in their favor.
Here's what I think
Khabib is angry and upset, but the UFC sure do not want to loose him. However, I understand his frustration as Conor did not get many repercussions for the bus scenario, apart from being arrested and community service. Khabibs team members rushed in at Conor (who ever threw the first punch I'm not bothered) and one of them punched him bare knuckle from behind - so that's why he is banned. It's terrible behavior. He also allegedly bragged about it on social media.
To be fair, if Khabib has just controlled himself and stayed inside the cage without jumping out into the crowd, igniting a huge brawl then none of this would have happened. Maybe he needs to take some blame for this and not keep bringing up busgate.
What do you think?
Will Khabib quit the UFC? Will the UFC hear him out?