After Mike Trizano beat Joe Gianetti to win The Ultimate Fighter 27 Lightweight competition, I feel that many of us wondered about the injured Luis Pena match-up...
We'll, no more wondering - we have it tomorrow night!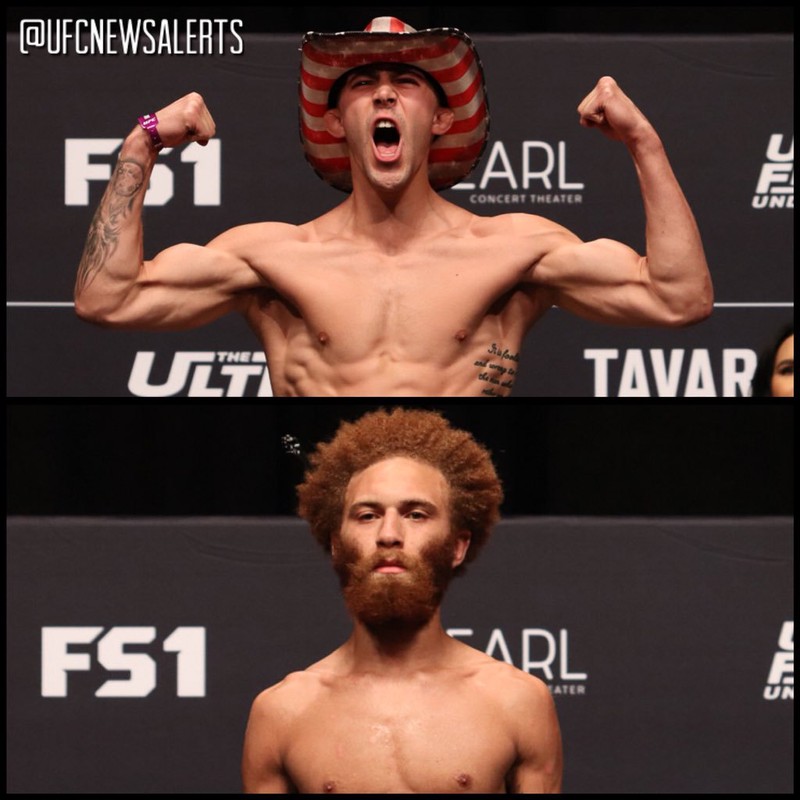 Luis broke his foot in his TUF fight where he looked super impressive. Long, powerful, confident, sharp...
Luis has gone on to fight and win since TUF 27 now he is healed. Now he has a chance to prove he is the true Ultimate fighter.
But don't sleep on the lone wolf. Mike is a favourite coming in (not that that matters) and is ready to scrap. We sure do have a fight on our hands ladies and gents.
Someones 0 has got to go
Both fighters being undefeated (Mike 7-0 , Luis 5-0) we sure do have two talented and game lightweights. I'm interested in this one, as I do feel both of these fighters are awesome, and can start to make a good run up towards the best after a good few wins.
I feel that Luis Pena will get the win. Late fight stoppage, either late in round 2 or 3. I do then feel (if Luis wins) he will get a top 10 opponent and start getting pushed forwards fast.
We have a great fight here!
Who you got?