Just a quick post here, and to apologies for my absence... I got a last minute job contract in China so had to prepare and got my ass on a flight! Currently in Jinhua, not too far from Shanghai. Anyway.....


Woodley VS Till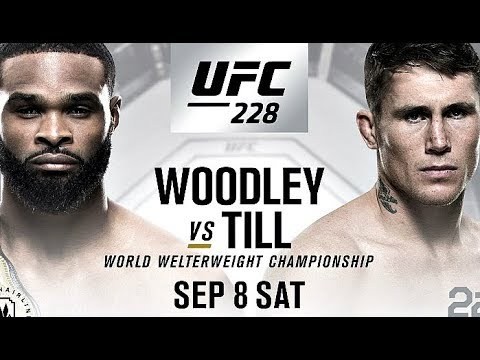 I could begin by talking about Tills size advantage, or the official poster making Till look even bigger that his already apparent size advantage, or if Woodley is getting bad treatment from the UFC, or if Till will make weight, or Colby, or who will step in if...... BUT I'm just going straight in with this one - who you got?

Everything aside, I just have a feeling Woodley takes this one. No need for me to talk about his extra experience or logical fighting brain. I've just got a feeling Woodley takes Till out, and I feel it could be early! I'm going with Woodley to K.O Till in round 1!

So.... who you got?
Oh yea, feel free to comment on anything that I briefly mentioned above! I just wanted to get to the point with this one as its FIGHT WEEK!
IIITTTTTSSSS (almost) TTTIIIIIIIMMMMMMEEEE!!!!!!