The longest reigning UFC Heavyweight champion of all time is yet to fight since being knocked out by Daniel Cormier in July at UFC 226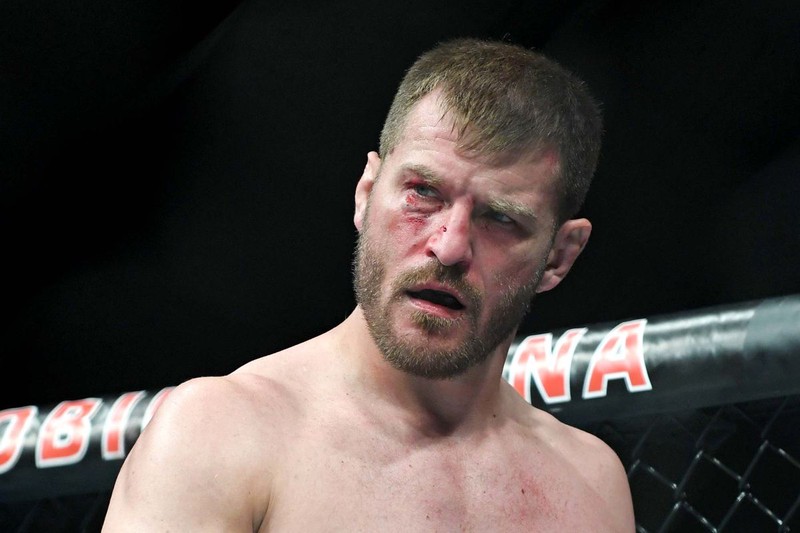 What is next for Stipe?
As many of us may know, Stipe has been desperate for a rematch with DC since their last outing, for a chance to win back his HW title. But, things don't always work out the way they want in the UFC....
We also know that DC is trying to set up a big title defence against former UFC HW champ and WWE star Brock Lesnar. This is yet to be announced or even look like it is close to being made yet. With DC's career coming to an end, he will want to fight soon. However, he is injured at the moment and has stated that he will push back his retirement date due to his recovery time.
Stipe, of course is one of the HW greats. However, he sure does feel he is truly owed this rematch, from the UFC and DC. I fully understand his side to this and in an ideal world where the best fight the best and money isn't a factor, then yes Stipe deserves an immediate rematch.
Stipe vs DC 2?
It doesn't look like this is going to happen anytime soon. DC has stated that Stipe is 3rd on his fight list - Lesnar, at HW, Jones, at LHW, and then Stipe if these fall through. Plus, DC did KO him within 1 round - sometimes this doesn't justify an immediate rematch, but sometimes it does!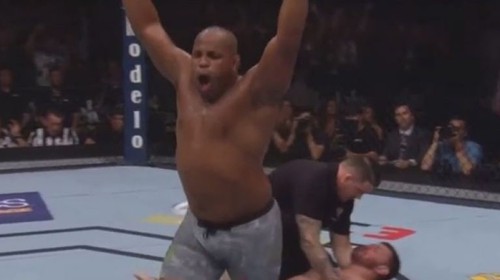 I do think that DC will fight Stipe if Brock Lesnar drops out of this potential fight, or if he doesn't enter testing. The DC vs Jones 3 fight is inevitable and will happen at LHW, in my opinion.
Stipe really seems to be rallying for a DC rematch only, and that is all he seems to be willing to accept. Here is a video of Ariel Helwani interviewing Stipe yesterday.
What do I think?
We have seen many a time that the fighters don't always get what they want. Unless they're making the company 400 million a year like Conor, which is a huge exception. DC and Jones are probably the next 2 biggest stars, followed by Khabib (and GSP but he is not active).
I feel that Stipe should take a fight. DC might fight Lesnar, or Jones and retire, or wait a whole year before he is in a position to fight Stipe again. The UFC backs DC with these decisions. If Stipe really wants to cement himself as the greatest HW of all time, he should go through anyone and everyone, again!
Who should Stipe fight?
I would have loved Cain vs Stipe. How about Ngannou vs Stipe 2? Or Derrick Lewis? Any top 5 makes sense, but the bigger the same the better for Stipe.
Also, when/if Jones ever moves to HW - I would love to see Stipe vs Jon!
I do feel he is now starting to beg - which I can totally understand! Plus it's great for him putting himself forward to fight DC as if anyone drops out from a scheduled fight with DC then Stipe will be the guy!
I do like Stipe and want to see him back soon!
What do you think Stipe Miocic should do?
Image references - For some reason Scorum will not let me add a link to my images, so I am adding them at the bottom of this post.
1 - https://www.google.com/search?biw=1372&bih=659&tbm=isch&sa=1&ei=T-ZrXMjsHLXKgwecs7GoBA&q=stipe+&oq=stipe+&gs_l=img.3..0j0i67j0l5j0i67j0l2.229235.229235..229527...0.0..0.77.77.1......0....1..gws-wiz-img.qQEF0Jhgv2Q#imgrc=aamo04nDWGkR0M:
2 - https://www.google.com/search?q=stipe+vs+dc&source=lnms&tbm=isch&sa=X&ved=0ahUKEwjS7NfA0sfgAhXwA2MBHV81Bf8Q_AUIECgD&biw=1372&bih=659#imgrc=gv4IIticHDxPfM: