UFC have been busting out the old school respect! Of course, The Iceman can't be missed!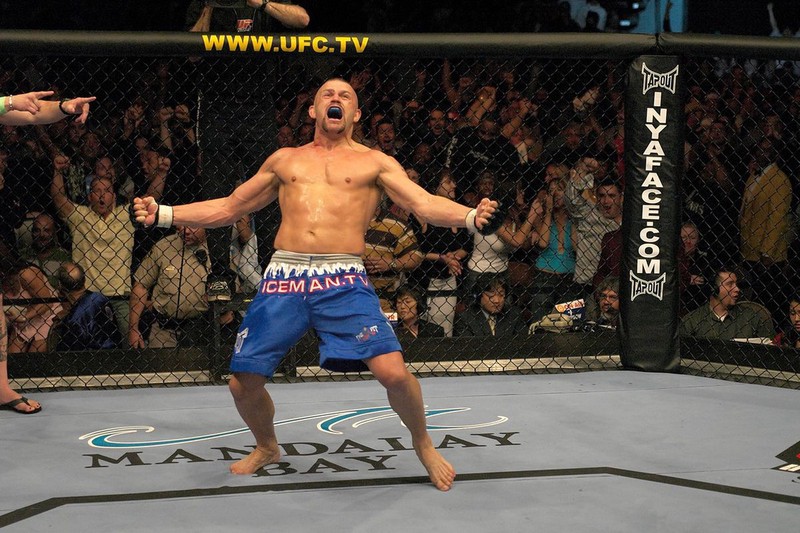 Chuck The Iceman Liddell. This guy sums up a fighter and the UFC! If it wasn't for Chuck, the UFC would not be where it is today. He was really the first megastar. With his crazy cool and unique look, to his NUKE of a overarm right, Chuck was everyone's favourite fighter! We all loved watching him brawl!
Watch this awesome documentary the UFC have just uploaded. Let's watch and pay our respects to one of the most dominant and greatest LHW fighters to ever live!
Chuck was a real fighter. I know I recently posted about Ken Shamrock, another pioneer of MMA, but for me these guys are who I think about when I hear the UFC brand. For me it was Chuck, Ken, Tito, Randy etc...
One of Chucks biggest rivalries and fights were against Tito Ortiz. Watch this fight below... just watch this. I get goosebumps man, so excited! Brings me back! It feels like yesterday!
We have had enormous stars born from the UFC like Chuck Liddell, Anderson Silva, Ronda Rousey and Conor McGregor. Who will be next?
Has the UFC reached it's peak of superstars?
Were you a fan during the Chuck era?