Big news in the MMA world! Tony Ferguson is back!
We have been blessed by the MMA gods and have been gifted with El Cucuy vs Showtime on the UFC229 card!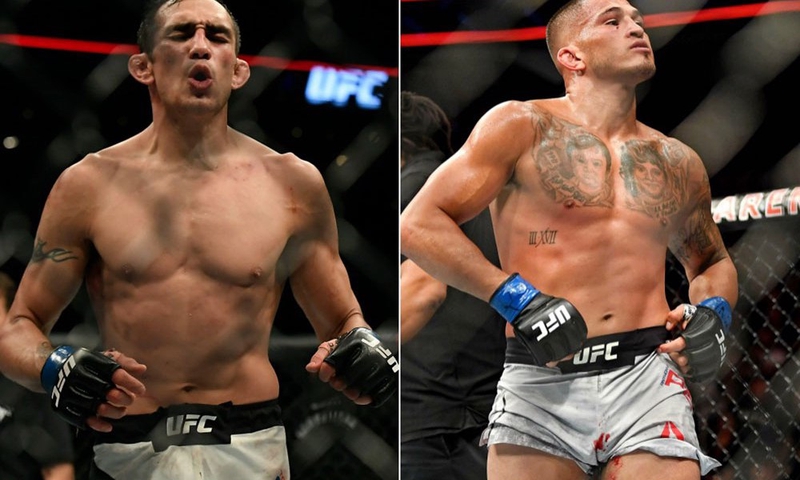 What is your opinion on this fight?
I personally think that this is a great fun fight, both are world class guys and I am sure we will have an amazing fight - both fighters are 2 of the best lightweights in the world and usually have great fights! However....
Is this 'fair' for Tony?
Well, no. In my opinion. Tony is the lightweight champ. He was the interim champ and then at the Khabib vs Tony press conference he has 'lightweight champion' in front of his name! Dana White would not admit this and obviously avoided any questions related to it ESPECIALLY when asked if Conor was stripped... it was strange. So I feel Tony deserves a title fight. But respect for taking this fight!
Pettis isn't in the top 5 (ranked #8) but we can't really say he isn't worthy of this fight... or can we? A win against Tony means a title shot, right? So... if Pettis wins, is he next in line? What about the 7 fighters ranked above him? I know rankings are all kind of messed up! What do you think?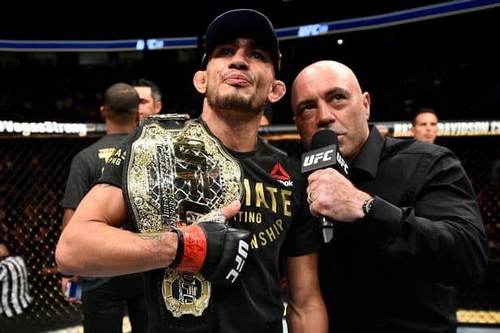 Is this a good matchup for Tony?
I don't feel any match up for anyone is really a good match us the LW division is arguably the most stacked division! Tony can take a shot and give one. I do feel Pettis' BJJ is underrated and we just saw him defeat submission expert Michael Chiesa and he looked amazing.
Is Tony at 100%?
I really hope so!!! Please be healthy man! I would hate to see his knee give him issues or anything else go wrong. I'm a huge Tony Ferguson fan. I know everyone loves to jump on the bandwagon and call him 'weird' and 'creepy' or whatever.. the dude is elite.
Thoughts & Predictions?
If Tony is fit and at his best, I personally feel he would beat anyone - hes on an 11 fight win streak! I truly believed he was going to beat Khabib. I do think Conor would give him issues as Tony does eat shots, but has a chin. I think that Tony beats Anthony, maybe via submission. To be honest, I hope Tony wins, I do like Pettis, but I feel Tony has been wronged by the UFC and it will be great for him to prove himself again!