El Cucuy hinted that he has been offered a fight, and this seems to have been The Notorious one.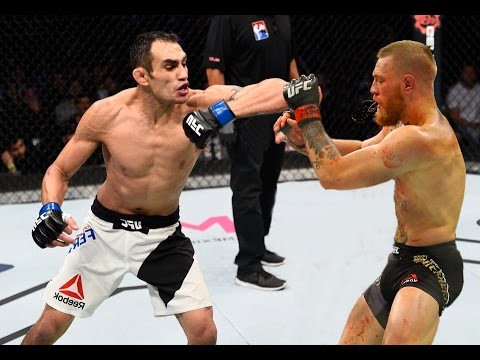 Tony sent us a series of Tweets yesterday, letting us know he was offered a fight, and that he is ready!
He asked us to guess who it is, and then titled another tweet McNuggets and posted a video of a comedic Nugget video.
We all know Tony would be more than happy to fight Conor. But, would Conor accept this fight?
With McGregor sliding down the p4p list, he does need to get back in action if he wants to continue his career as a UFC fighter.
I have always said this, but I truly think Tony would beat Khabib. However, I think Conor would give him some issues as Tony does get hit a lot. However, Tony's pace sure would give Conor issues if he gets out of the first round.
I feel Max will drop back to 145, and Dustin will fight Khabib - hopefully in September. So, Tony and Conor for the number 1 spot is good, for Conor.
This is now Tony's best option for himself, as I feel that he has been let down by the UFC in some ways. He could have fought Max last weekend, but that didn't happen. Tony has been the number 1 contender for about 4 years now! Crazy stuff....
What do you think about this match-up?
I like it, but as I keep saying - Khabib vs Tony.
Will it ever happen?
Conor calls the shots!
What's next for #1 ranked LW and Interim Champ Tony Ferguson?
KHABIB! Or Conor… Or winner of Khabib vs Dustin