Big fight right here! Big fight!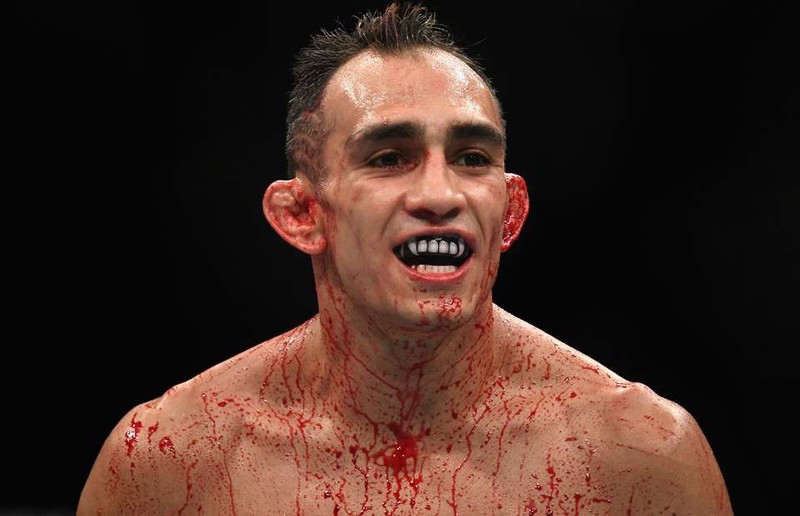 Is this what you wanted?
Firstly, let's just appreciate a truly great fighter is returning real soon. Tony Ferguson has been the #1 LW fighter for YEARS! He is on an 11 fight win streak, and is widely regarded as one of the best lightweight fighters, ever. He probably is the best fighter to not have a title shot yet. Well, he has theoretically had a title fight, but an injury forced him to withdraw just 1 week before... oh man, I don't want to bring back those emotions!
Many feel (me included) that Tony deserves a title fight, which he 100% does, I don't think anyone can deny this. All of this aside, he is fighting Cowboy at UFC 238 in Chicago! Next month!
This really is an interim title fight, the winner will 100% get a title fight. Well, if Tony wins, there is no universe where he will not fight for a title next. He still is the interim champ, remember! Cowboy will get a title shot should he win too, I believe!
Who you got?
Tony El Cucuy Ferguson is such an amazing fighter, and Cowboy has been looking amazing recently. Better than ever! Cowboys output in his last fight against Al was just crazy. But Tony is known for his pace and relentless pressure. This is going to be fun!
In my opinion, the only hole in Tony's game is that he does get hit. But, he takes it well on his iron chin and always finds a way to win. He is such an exciting fighter!
Cowboy is excellent stand up fighter, who also has am amazing ground game, under rated ground game I would say. But, Tony has the advantage on the ground, off his back, jujitsu, in my opinion!
Tony's striking is unique too! To add, I don't think there is anyone in the whole UFC with more brutal elbows than Tony! I'm sure he is sharpening the blades as we speak!
I'm going with Tony! I am also a huge Cowboy fan, and no one deserves a title shot more than the veteran.... apart from Tony!
So as much as I don't want to say it as I love Cowboy, I hope Tony destroys him and we all get to see what we all know we want!!! It's Tony time bitches!!!
How do you all feel about this fight?
Let me know your thoughts, fight fans!