Maddison Square Garden - The home of prize fighting. Legends, wars, superstars, and unforgettable events occur here. Only the best, and biggest fights go down! The UFC have had some incredible MSG cards, openly stating they never disappoint as MSG and never will! They also say MSG is the biggest card of the year!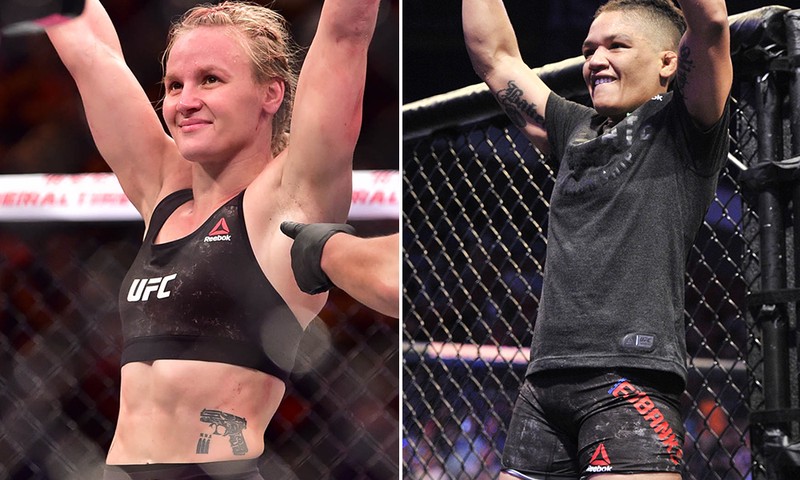 Shevchenko vs Eubanks
NO DISRESPECT! None at all, all the respect to these fighters, and the 125lb belt they are fighting for! But.... to headline the MAIN EVENT AT MSG! I really thought Dana has a trick up his sleeve and was going to pull out DC vs Jones, or Jones vs Gus, or Stipe vs Jones, but I really did NOT expect this.
Joanna was already booked to fight The Bullet a month later!
Ok... I know they need a main event/title fight. But... I'm disappointed. Maybe its a big anti-climax as Dana had kept us waiting... talks of the 165lb belt emerged... Jon Jones suspension over etc etc.
I don't know.....
The PPV buys will be very low for this one. However we have a great card already. I think its more the UFC/Dana kept us waiting and now drop this.
This reminds me of UFC 200 when Tate vs Nunez got bumped up to the main event as Jones pissed hot. But a bit more shocking.
What do you all think? Am I being harsh here?
Again, I really do not mean any disrespect to Valentina or Sijara Eubanks! Eubanks was great on the Ultimate fighter! Big respect to her! I'm actually a massive Valentina fan, shes amazing. So I hope that anyone hasn't taken offence here - just giving my honest thoughts! Give me yours!