Some great fights on this card, no doubt. But I am feeling emotional towards The Spiders departure...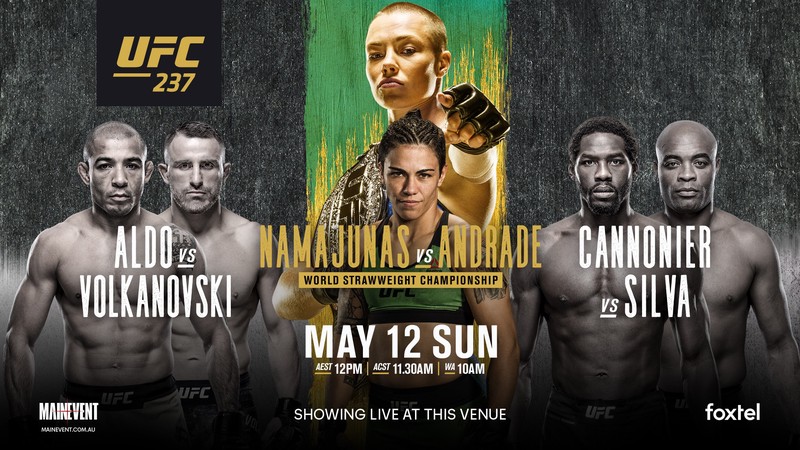 We have Thug Rose defending her belt and taking on the explosive and strong Brazillian Jessica Andrade.
For our co-main event we have the GOAT, future hall of famer, legend, pioneer and game changer Anderson The Spider Silva taking on a beast in Jared Cannonier.

We also have FW LEGEND Jose Aldo taking on Alexander Volkanovski! Jose Aldo is looking to regain his throne as the FW champ! A win over Alex will put Jose Aldo right back for a title shot! A win for Alex could mean the same!
Spider
Firstly, Jared used to fight at heavyweight, dropped to LHW, and is now at middleweight looking awesome and in amazing condition. The dude has some power! But, his opponent is always a tough fight, for anyone on any given day.
Now, we know Andersons reign as the greatest has been and gone, he will not be fighting for or winning the MW title back at the stage in his career. He has said he wants one more fight at home, in Brazil, and to give his fans one last chance to see the Spider grace the octagon.
Anderson has really helped propel this sport into what it is today. There was no one else like him, and the hasn't been since. His dominance has only been topped by former p4p number 1 Demetrious Johnson, and tied with GSP.
I will leave this post here, but as much as some might say that Anderson Silva is past it, he is still The Spider, and I will always respect him and thank him for moments in this sport like no other.
Predictions
Thug Rose vs Jessica Andrade
Tough to call, but, with Jessica having the home crowd and I believe a strength/speed/power advantage, I feel she can finish Rose, BUT I just have a feeling that Rose will find a way and come out on top - And Still!
Aldo vs Volkanovski
Jose Aldo to finish Alex in round 1 or 2! But, Alex is seriously game, and talented. We may have a war on our hands.... FOTN?
Silva vs Cannonier
I have to go with my man! Silva to finish Cannonier round 3!
Who you got?