UFC have just announced they will back in Abu Dhabi for UFC 242 in September
So the last time UFC went to Abu Dhabi Dana White made it very clear he hated the event. Anyway... onto the future.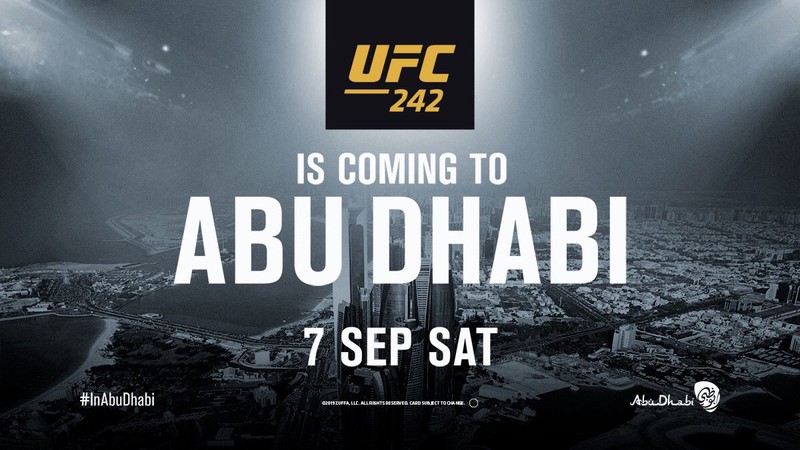 Khabib vs Dustin
This isn't yet officially booked but this is surely the main event! There has been talk about it for a while and, this is what's happening.
Until this is officially announced I am sceptical, but, it is getting closer and I don't see anyone jumping the line. Conor is still out and is Tony, they both do not have a fight announced. Could it be that we see Tony vs Conor as the co-main event? I would like to say yes, but I don't think we will. What is more likely, is Tony vs Conor to fight for the interim title at UFC 241, or even a fight night somewhere around the August/September time.
Now, onto the main fight. I would like to thin that Dustin has a real chance, but, seeing Khabib destroy striker after striker, I think he needs someone like Tony who can fight really well off of his back, or Justin who can wrestle to really give him some issues. I am not sure how much damage Dustin can do, just looking at Khabibs previous fights against, well, everyone.
However, I am hopeful of Dustins success, I think he is quick, powerful and might be able to keep it standing for a while. Khabib has been working his standup more and more and might even want to stand and bang to show his game and improvements... maybe.
Either way I am always excited for a title fight. I do hope Tony gets a fight and a win leading up to this event, and then he 100% will fight the winner. I will leave this here.
What do you think about this match up?