Salaries are always varied, but check this out!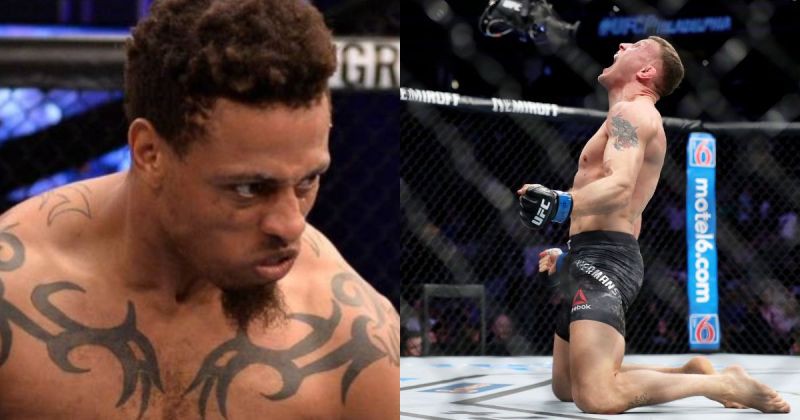 So let's begin with the main event, Jacare vs Hermansson. My last post talked about the fights, so lets get down to the money!
Jacare - $210,000 / Jack - $82,000
Decent coin! Hermanssons pay was doubled from his victory.
Greg Hardy - $150,000 / Smoliakov - $10,000
Now, that is one HELL of a pay gap. I guess it is similar to when CM Punk fought Mike Jackson. Anyway, $10,000 for a co-main event? Hardys first UFC win and $150,000!? Smoliakov didn't really fight at all...
Alex Oliveria $64,000 / Mike Perry $110,000
Perry was going on about how much he is getting paid now, but considering his pay was doubled to win, he isn't really on that much to be screaming about it.... anyways, its more than I make in 15 minutes that's for sure!
Glover Teixeira $210,000 / Ion Cutelaba $22,000
Glover is a vet and deserves every penny!
Jim Miller earned a healthy $180,000 whereas his opponent Gonzalez earned $12,000.
Carla Esparza earned $90,000, and her opponent Jandiroba earned $12,000.
Oh yes, and the biggest payout of all was to the Pitbull, Andrei Arlovski, earning a massive $300,000!
What do you think of fighter pay in the UFC?
It's actually quite similar to Bellator pay to be honest. They could afford to pay them more, but, this is the fight game, and the top league, and fighters know what they're getting into and the rewards at the top are huge!
Or are they?
Shouldn't a vet like Jacare, Miller, Or Arlovski be earning more? Think about boxing, and a main card fight recently where Amir Khan lost to Terrence Crawford. Both men earned millions of dollars. I think around $10 million each. These are huge names, but not a Wilder, Joshua, or Pacman. Those guys earn serious bank. Are fighters like Andrei Arlovski, Mike Perry, Jacare, all kind of as popular in MMA as someone like Amir Khan is in the boxing world?