WOW! The human highlight does it again!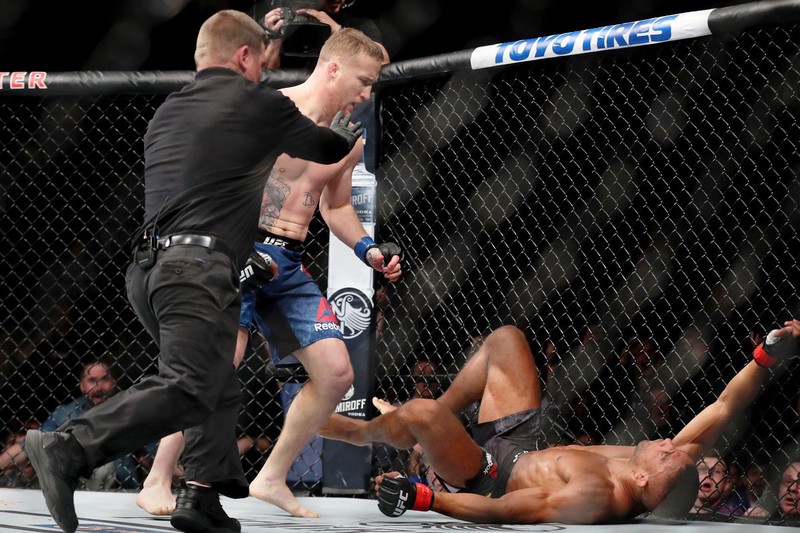 Justin Gaethje just knocked out one of the best strikers in the game!
What a fight! All 2 minutes of it! To start, these guys both comes out trading serious leg kicks. I don't think anyone kicks harder than these two, but Edsons kicks are like someone swinging a baseball bat!
Justin hurts Barboza with a flurry and backs him up! Before we know it these two are just planted and swinging for the fences! Crazy stuff! Both fighters landing big shots and Edson still seems a little rocked. Justin pressing forward and Edson still firing back! Then, Justin lands a huge right hand and it is all over!
What an incredible and exciting fight! I love these two! I hope Barboza comes back strong and I am sure he can get many more wins under his belt! Justin wants a top 5 guy, any of them! He deserves a top 5 of course, and there is a bit of a cluster at the top but we will see! Any fight with Justin in is amazing, and I think we could see him fight the loser of Max vs Dustin.

Notable wins
David Branch gets choked out early by Jack Hermansson!
Josh Emmett KNOCKS OUT Michael Johnson! Late in the 3rd round! Huge over hand right!
Michelle Waterson defeats Karolina Kowalkiewicz via unanimous decision! A great fight where Waterson really looked awesome, her best overall performance to date!