WHAT A FIGHT!
What a fight these two featherweight warriors delivered for us!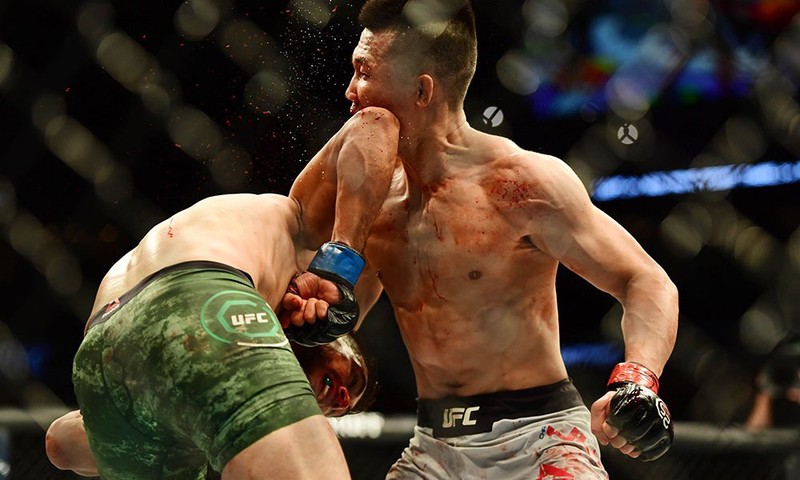 The finish was something like I have never seen before. We have seen last second KO's in the past (very rare) but this elbow was unlike anything I have seen! Craziest ending to a crazy fight. 1 SECOND LEFT! I still can't get over it haha!
To make this matter even crazier, this was an amazing war but the Korean Zombie was up 4-1, so if that elbow did not land with 1 SECOND to go, then the Zombie would have won! Heartbreaking for the Zombie, and other worldly for Pantera!
To think that Yair had actually been cut from the UFC too recently....
Watch these fight highlights - ELBOW FROM HELL!