The thing I love most about sports is when underdogs beat everyone's expectations and come out on top! Underdog wins put a smile on my face and inspire me to do more in my own life!
#3 Conor McGregor vs. Nate Diaz
Nate Diaz stepped in to replace injured Rafael dos Anjos as McGregor's dance partner only on 10 days notice. McGregor was -400 favorite to win the fight and was very confident that he will destroy Nate. During the fight build-up, there was a lot of trash talk exchanged between the two and the fight itself was very entertaining.
McGregor was very aggressive in the first round and landed a lot of hard punches, but Diaz took them well and in the second round started landing combos of his own and in the end submitted Conor.
I was very happy for Nate. He is a great fighter and deserves the recognition he got after beating Conor.
#2 Joanna Jedrzejczyk vs Rose Namajunas
Rose Namajunas is the only fighter in UFC, who has Lithuanian blood in her veins (both her parents immigrated to the USA from Lithuania in 1991). So as a Lithuanian I pay close attention to her career. In UFC 217 she faced UFC strawweight champion Joanna Jedrzejczyk.

Joanna was on 8 fight winning streak and was trying to defend her title for the 6th time in a row (which would be a record for women's MMA). And she was talking mad trash to Rose since the day the fight was announced.
Rose Namajunas won by TKO in the 1st round and became UFC champion! Her speech after the fight was very inspiring and heartwarming!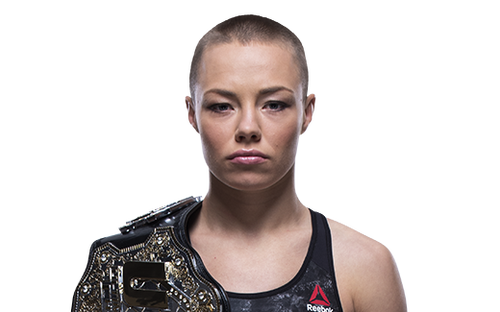 #1 Ronda Rousey vs Holly Holm
When this fight was taking place, Ronda Rousey was one of the biggest stars in the UFC. She dominated all opponents she ever faced and she won all 10 of her prior fights by stoppage (9 of them in the 1st round).
Holly Holm, on the other hand, had only 2 hard earned decision victories in the UFC and was +825 underdog to win the fight against Rousey.

Holly Holm implemented her gameplan impeccably, dominated the whole fight and won by a spectacular head kick KO in the second round.

Holly's face after the fight was stopped by the referee and she was walking in the octagon with her hands spread apart was the purest form of joy I have ever seen.