Congrats to @yefet, who won this contest in June! He managed to increase his bankroll almost to 61.000 units - a very impressive result!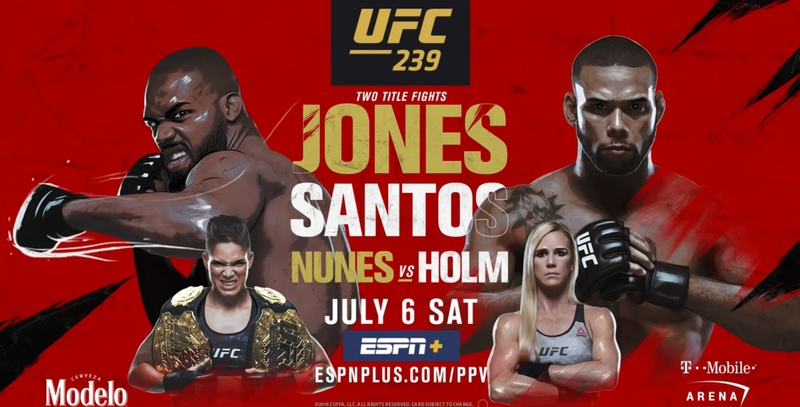 July for MMA fans starts with a bang! A very interesting card! So make your picks and win some crypto!
UFC 239 - JONES vs SANTOS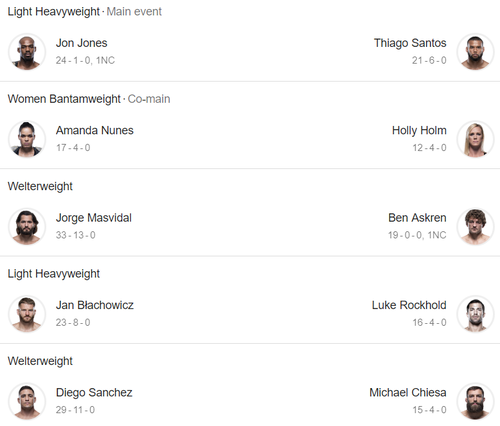 For this round you can choose from these fights:

Jones J. (1.16) - Santos T. (5.33)

Nunes A. (1.25) - Holm H. (4.02)

Masvidal J. (2.78) - Askren B. (1.45)

Blachowicz J. (2.82) - Rockhold L. (1.44)

Sanchez D. (3.74) - Chiesa M. (1.28)

---
UFC Nostradamus rules
This is a long term contest with 4 UFC events (rounds) from which you can pick your winners;
Every participant starts with a 10 000 u. (units) bankroll and uses that bankroll to place bets on the given fixtures;
You will be given a list of fights to choose from with real market odds in each of 5 events. You don't need to choose a winner from each fight or even each event. The only requirement is to place at least 5 bets on 5 different fights with at least 1000 u. to be eligible to win the contest;
The participant with the biggest bankroll at the end of the contest (after UFC 240) will win the contest and 100 SCR;
The best result of the round will receive my 100% upvote, 2nd place - 75%, 3rd - 50%, every other entry with a positive result in the round - 20%, every other entry - 10%
---
Write your picks in the comment section until 6 PM CST (of the fight day). Picks after that will not be eligible.