Hello everybody! We are two roommates who have come to Scorum to give you some stinky picks. For each event, we're going to be coming up with themed parlays with really high odds. We've dubbed this type of parlay the "Stinky Parlay". Tail us with caution and be aware that these are mostly just for fun, but we'll be playing them anyway. Cheers!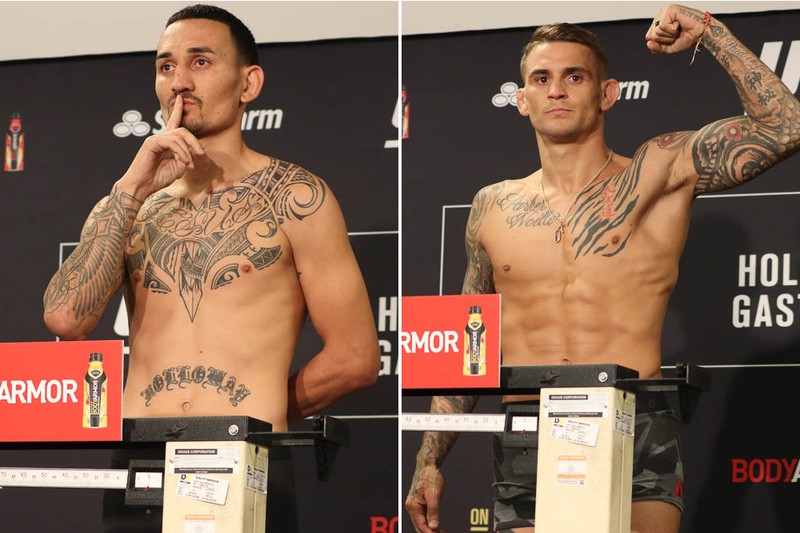 Fandando's Stinky Parlays
It's good to be back after a rare weekend without an event. However, that extra time off just means that it's given me an extra week to craft the stinkiest parlays that the world has ever seen. In DrScoobertDoo's absence, I had another 0-3 week, but I did pick the Paul Craig 3rd round sub, so I'm going to put that feather in my cap going forward. This week I'm looking to land my first one of the year. Statistically speaking, I'm due.
One Punch Wonders
Dwight Grant ML (+110)
Rountree/Anders U1.5 (+120)
Jalin Turner ML (-135)
Zelim Imadaev ML (-120)
$5 to win $68.72
We've got some heavy hitters on this 236 card with the potential for some huge fireworks all the way through. While these fighters may not be the best technically, their insane amount of power more than makes up for it. Every one of these guys is fighting an opponent that we've seen get absolutely starched before, so the potential for this could be good. As we saw with Dwight Grant's video game-esque knockout of Carlo Pedersoli, one punch is all it takes indeed.
"Too Skinny"
Montel Jackson ML (-550)
Curtis Millender ML (+125)
Jalin Turner ML (-135)
Israel Adesanya ML (-185)
Boston Salmon ML (-150)
$5 to win $54.42
In this list alone we've got 4 guys who get compared to Jon Jones at least once every time they're analyzed, and one guy who seems to be the Hawaiian bantamweight version of McGregor. "Skinny" they may be, but these boys are long and lanky and know how to use their size to their advantage. Look for them to land those long, skinny limbs often on their opponents face, en route to a Dana White wet dream in which every division is claimed by someone with arms as long as Mandingo.
15 Minutes of Fame
Davis/Costa O1.5 (-160)
Botelho/Mueller O2.5 (-175)
Max Griffin ML (+100)
Soukhamtath/Jackson O2.5 (-125)
$5 to win $40.96
This card is stuffed with action fights that look to end in a ton of finishes. This also means that we'll have at least one Ngannou/Lewis situation. However, as I look at the card, I'm anticipating a slow start based on the guys we've got on the early prelims, where they'll try their best to cut down on the time the commentators have to talk about underhooks and whatever Bisping feels like yelling about on the desk. These fighters won't be paid overtime, but look for them to stay in there for the long haul anyways.
DrScoobertDoo's Stinky Parlays
What's up everybody, I'm back this week after breaking my tibia and fibula during a hip toss in my amateur MMA debut three weeks ago. Now I have more time to research and come up with the stinkiest parlays ever concocted. UFC 236 has some fantastic matchups and I'm feeling confident that one of these stinkers can land this week.
Chinny Chin Checkers
Khalil Rountree ML (+165)
Alan Jouban ML (+100)
Ovince St Preux ML (-105)
Jalin Turner ML (-135)
Max Griffin ML (-105)
$5 to win $170.84
These boys have all suffered strike-induced knockdowns or knockouts in their last few fights. However, each of these fighters have great offensive striking games of their own that have led to their knockdowns. On April 13, the glass cannons will rule with strength and viciousness and strike down their opponents with no remorse. Or they could get knocked the fuck out lol
Smooth Slick Strikers Securing the Stink
Max Holloway ML (-200)
Israel Adesanya ML (-190)
Alan Jouban ML (+100)
Jalin Turner ML (-135)
Boston Salmon ML (-150)
Brandon Davis ML (-165)
$5 to win $101.68
There is nothing nicer to watch in combat sports than some slick striking. Shooting shots off of slips, sliding and shifting, selecting the stinkiest strikes imaginable. These fighters show solid to sensational striking chops and should prove dangerous for any opposition they face. I'm expecting quite a few finishes from these fighters so if you want an extra stinky option, you could always substitute the ML bet with the "fighter wins ITD" prop for some extra odds.

Spirit Animal Squad
Alexandre Pantoja ML (-150)
Max Griffin ML (-105)
Boston Salmon ML (-150)
Belal Muhammad ML (-145)
Brandon Davis ML (-165)
$5 to win $68.59
The strongest squad this side of the spirit realm, each of these fighters have clear animal entities that they draw their powers from. With names like Griffin and Salmon, it doesn't take much inference to derive their animal personas. Pantoja mirrors the panther with his slick and deadly offense. Belal Muhammad draws inspiration from a bull in both looks, physique, and fighting style. Brandon Davis is like 40% raccoon man without a doubt.