Hello everybody! We are two roommates who have come to Scorum to give you some stinky picks. For each event, we're going to be coming up with themed parlays with really high odds. We've dubbed this type of parlay the "Stinky Parlay". Tail us with caution and be aware that these are mostly just for fun, but we'll be playing them anyway. Cheers!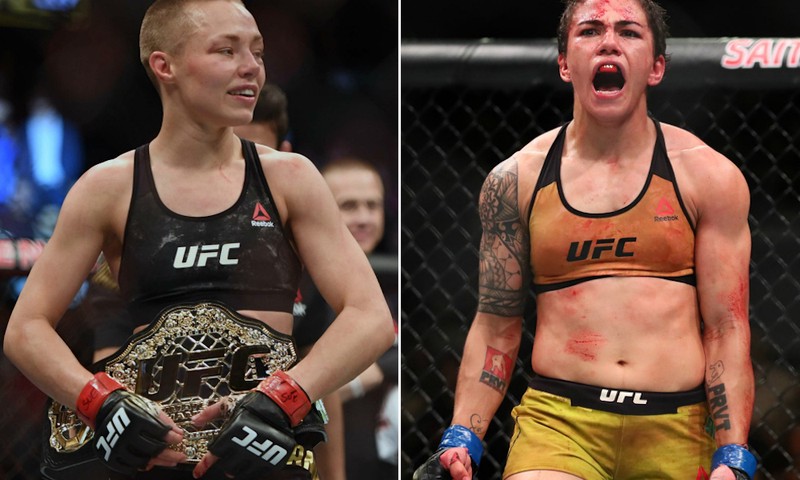 Fandando's Stinky Parlays
Senior Discount
BJ Penn ML (+525)
Anderson Silva ML (+105)
Lil' Nog ML (+105)
Thiago Alves ML (-120)
Sergio Moraes ML (+115)
$5 to win $512.65
It wouldn't be a Brazil card without a long list of our favorite old Brazilians. Normally, I live by the rule of fading old Brazilians like the plague, but under the bright lights of Rio De Janeiro, look for these ancient men to find the fountain of youth. To the joy of the Brazilian crowd, watch for their favorite legends to prove once again why the meek stay home when it's time to #ComeToBrazil.
Big One on the Hook
Jessica Andrade ML (-135)
Raoni Barcelos ML (-1100)
Jared Cannonier ML (-125)
$20 to win $48.36
It's no fun to have a card in which no fighters are willing to just close their eyes and wing hooks like a blind fisherman in the middle of the ocean. These three particular fighters are a bit more technical than that, but they're happiest when they're swinging wide, and when they're swinging hard. Watch for that lethal combination to be the difference tonight.
Bounce-Back Kings
Clay Guida ML (-750)
Thiago Moises ML (-120)
Sergio Moraes ML (+115)
Anderson Silva ML (+105)
$5 to win $40.79
All of these fighters lost their last fight, and are looking to bounce back from rather lackluster performances. Clay Guida added to Charles Oliveira's ever-growing list of submissions, Thiago Moises learned that there's levels to this shit, Sergio Moraes got Rocco'd, and Anderson Silva became fodder for Israel Adesanya's title run. All respectable losses, which is why against lesser opposition, I like these men to turn their trajectory around and get the W.
DrScoobertDoo's Stinky Parlays
Don't Come To Brazil, please
Rose Namajunas ML (+105)
Jared Cannonier ML (-135)
Alexander Volkanovski ML (+115)
Laureano Staropoli ML (-105)
Ryan Spann ML (-145)
Kurt Holobaugh ML (+105)
Irene Aldana ML (-350)
Clay Guida vs BJ Penn DNGTD Prop (-165)
$4.20 to win $445.79
Listen guys, this is the absolute stinkiest parlay we can cook up in the stinklabs. That's right, every Brazilian will lose to their foreign opponent for the dankest timeline ever conceived. By the time Rose Namajunas vs Jessica Andrade starts, the entire Brazilian crowd will be demoralized and silenced, giving Rose the easy mental edge for the first time in her life. We have to include a play from the greatest fight of all time: Guida vs Penn fight does not go the distance prop, as to not curse this legendary parlay.
Heem Sleepy
Holobaugh wins by TKO/KO (+430)
Guida wins by TKO/KO (+110)
Cachoeira wins by TKO/KO (+825)
Barcelos wins Inside The Distance (-206)
$5 to win $759.65
This is one of those parlays so stinky you can almost taste it. With the combination of a few prop bets, we get some insane odds for a not-too-unlikely scenario. All of these fighters will be looking to put some fools to sleep. If I don't hear a single "HEEM SLEEPY" from the crowd during some good old-fashioned chinnings, I'll be thoroughly disappointed.
Old Brazilian Clean Up Crew
Cannonier wins Inside The Distance (+196)
Alexander Volkanovski ML (+115)
Laureano Staropoli ML (-105)
Diego Ferreira ML (-170)
Ryan Spann ML (-145)
$5 to win $161.72
Bye bye Anderson Silva. Bye bye Jose Aldo. Bye bye Thiago Alves. Bye bye Francisco Trinaldo. Bye bye Lil Nog. Do you hear that? It's the sound of your favorite Brazilian legends getting flushed.