Hello everybody! We are two roommates who are new to Scorum trying to give you some stinky picks. For each event, we're going to be coming up with themed parlays with really high odds. We've dubbed this type of parlay the "Stinky Parlay". Tail us with caution and be aware that these are mostly just for fun, but we'll be playing them anyway. Cheers!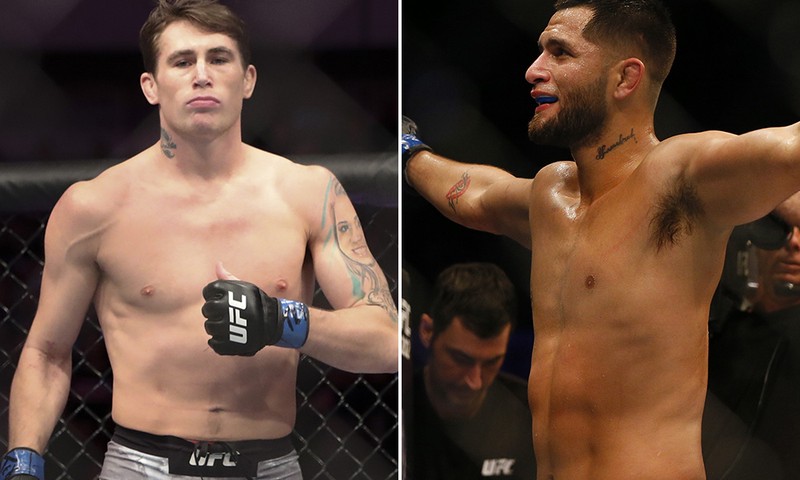 Fandando's Stinky Parlays
The Meatball Supreme
Molly McCann ML (-210)
Saparbek Safarov ML (+140)
John Phillips ML (+125)
$5 to win $34.86
So obviously Molly McCann is the meatball in this parlay, with Phillips and Safarov bringing the spicy supreme. If you're looking for a good 'ol fashioned ripsnorter, then this is the parlay for you. Watch for Meatball Molly to turn Priscilla Cachoheira into a chunky bolognese as Safarov and Phillips take advantage of game opponents to bring the brawl to a very drunken London crowd. These very well might be the most low-level fights on this card, in which case, you always bet on the barbarian swinging hooks (just look at John Phillips, he's definitely undefeated in London bar scraps). If all goes to plan, we'll be eating some spicy meatball dishes for the rest of the week.
The Damn Yanks
Dan Ige ML (-140)
Ian Heinisch ML (-105)
Jordan Rinaldi ML (+115)
Dominick Reyes ML (-240)
Jorge Masvidal ML (+190)
$17.76 to win $507.28
If there's anything Americans have historically been good at, it's shitting in the Brits' cereal. Sure, sure, we're good buddies now, but that's only because we were the one thing that the British couldn't park 18 galleons outside of and suck natural resources from over two centuries ago. Naturally, if there's anyone to play spoiler on Saturday, it'll be the damn Yanks, ready to once again beat up some limey lads like it's 1812 all over again.
Quick-Serve Hot Chocolate Sauce
Marc Diakiese ML (+165)
Danny Roberts ML (+125)
Leon Edwards ML (-145)
Volkan Oezdemir ML (+200)
$5 to win $146.12
Diakiese, Roberts, and Edwards are all looking to bring a much-needed splash of color to the pasty white shores of the U.K., and make a splash I believe they will. Of course, no chocolate-themed parlay is complete without Switzerland's own Volkan Oezdemir, who knocked out England's Jimi Manuwa when he refused to accept Volkan's chocolate. With Volkan and Roberts in charge, watch for these boys to bring English confectionary sales up to heights not reached since Roald Dahl introduced the island to the wonders of Willy Wonka over half a century ago.
DrScoobertDoo's Stinky Parlays
Pasty Lads Who Bring The Pain
Darren Till ML (-225)
Volkan Oezdemir ML (+200)
Nathaniel Wood ML (-265)
Arnold Allen ML (-140)
Tom Breese ML (-120)
Mike Grundy ML (+110)
$5 to win $191.96
Everybody knows that there is no better place to foster a pasty complexion than the rainy, cloudy, and generally shitty England. These creamy-coated lads all make a point to take it to their opponents with pressure and pace. The power of reverse photosynthesis will be in full effect this Saturday with this group of milky boys all collecting wins.
Oi Bruv It's Time To Grind *LANDED*
Leon Edwards ML (-140)
Claudio Silva ML (-145)
Marc Diakiese ML (+165)
Dan Ige ML (-140)
Mike Grundy ML (+110)
$5 to win $133.17
Have you ever wanted to know what drowning in pressure against a cheese grater-esque fence feels like? No? What do you mean you don't want to see two men holding onto each other, trading knees to the thighs and making grunting noises as they drain each other's gas tanks? Well too bad bitch, these boys are bringing that grand experience straight to your television/computer screens and you're going to have to deal with it. At least you can make a stinky profit while you behold tactical greatness at the highest level.
Bangers and Mash
Masvidal vs Till - Under 4.5 Rounds (+100)
Nelson vs Edwards - Under 2.5 Rounds (+140)
Quiñones vs Wood - Under 2.5 Rounds (+100)
Diakiese vs Duffy - Under 2.5 Rounds (-110)
Cachoeira vs McCann - Under 2.5 Rounds (+145)
$5 to win $219.51
Just like the British dish of the same name, these bangers of fights will be tasty, bad for your heart, and probably leave you feeling dirty afterwards. Some of these fighters' faces will undoubtedly resemble mashed potatoes by the end of these matches. Every single one of these fights have a significant chance of ending with a messy finish so feast your eyes while you can.