Hello everybody! We are two roommates who have come to Scorum to give you some stinky picks. For each event, we're going to be coming up with themed parlays with really high odds. We've dubbed this type of parlay the "Stinky Parlay". Tail us with caution and be aware that these are mostly just for fun, but we'll be playing them anyway. Cheers!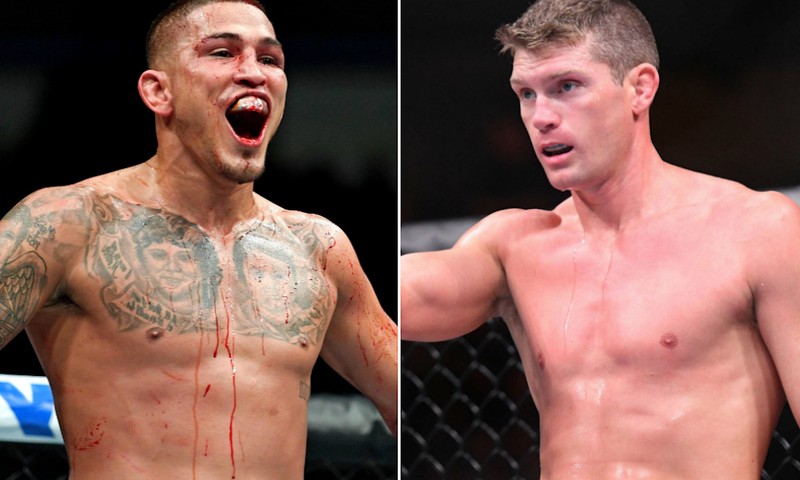 Fandando's Stinky Parlays
After missing every single parlays by about one leg last week (goddamn it, John Phillips), I'm ready to hit it with the stinkiest parlays that the world has ever seen on a Nashville card that has some absolutely stenchworthy plays.
Climate Change
Alexis Davis ML (-140)
Randa Markos ML (+125)
John Makdessi ML (-310)
$5 to win $20.51
What happens when you take three Canadians and put them in Tennessee? Well, I'm not really sure, but I'm hoping that it's something besides heat stroke. Watch for the fresh influx of vitamin D to rejuvenate these three of our northern neighbors and end their winter hibernation.
Little Man Syndrome
Eric Shelton ML (-170)
Chris Gutierrez ML (-250)
Marlon Vera ML (-160)
Jussier Formiga ML (+115)
$5 to win $33.84
The UFC is "still undecided" about the future of the flyweight division, which is why they no longer have enough people in the division to fill out the divisional rankings. Regardless, these small boys know that it's win or off to the Hellscape that is Bellator for them, so watch them to fight for their lives out there in the cage in Nashville. Additionally, we'll throw in a few of their slightly larger brothers for shits and giggles.
The South Will Rise Again
Bryce Mitchell ML (+145)
Stephen Thompson ML (-370)
Chris Gutierrez ML (-250)
Steven Peterson (+205)
$18.65 to win $229.19
All I'm gonna say is that Jefferson Davis came to me in my sleep and whispered this little stinker in my ear. Made up of the finest southern hospitality that the UFC could line up, watch for the ghost of Robert E. Lee to show up and inspire these boys to win the war against the damn northerners. Also, the wadded up ball of tobacco inside of Bryce Mitchell's mouthguard will make him impossible to knock out, unless Bobby Moffett manages to puncture his scrotum yet again.
DrScoobertDoo's Stinky Parlays
We landed a stinker with "Oi Bruv It's Time To Grind" on our first week back! I had a few other decent parlays last week but a few of them fell just short. Lets get back at it for this spicy southern event in Nashville. I'll also be making my amateur MMA debut while this card is happening so send me your energy. YEET
Let Those Jabs Fly
Justin Willis ML (+210)

John Makdessi ML (-310)
Steven Peterson ML (+205)
Angela Hill ML (-145)
$5 to win $100.65
Ah, the jab. Arguably one of the most versatile tools in striking which also happens to be woefully underused in MMA. Whether used to pressure, keep the space, interrupt, annoy, or set up combos; these fighters implement the jab consistently. Prepare your ocular nerves for some tasty lead hand boops.
Gods of War, We Want More
Anthony Pettis ML (+310)
Deiveson Figueiredo ML (-135)
Steven Peterson ML (+205)
Marlon Vera ML (-160)
Chris Gutierrez ML (-250)
$5 to win $242.61
Violence. These warriors will bring the pain to their opponents, constantly looking for the finish. They may not be the most exceptional round winners but nobody gives a shit when they introduce their opponents to the shadow realm. If you're a risky man, such as myself, you could bet the Inside The Distance props for each of these fighters for the ultimate stinky parlay.
Veteran Savvy
John Makdessi ML (-310)
Bobby Moffett ML (-165)
Alexis Davis ML (-140)
Angela Hill ML (-145)
Chris Gutierrez ML (-250)
Eric Shelton ML (-170)
$5 to win $63.40
There's nobody people like to bet on more than the ole' reliables. All of these fighters have a solid experience advantage over their opponents. Expect to see them stay calm, technical, and take their opponents into deep waters. Just like a fine Gouda, these fighters have aged to perfection. Also like a fine Gouda, this parlay is stinky as shit.